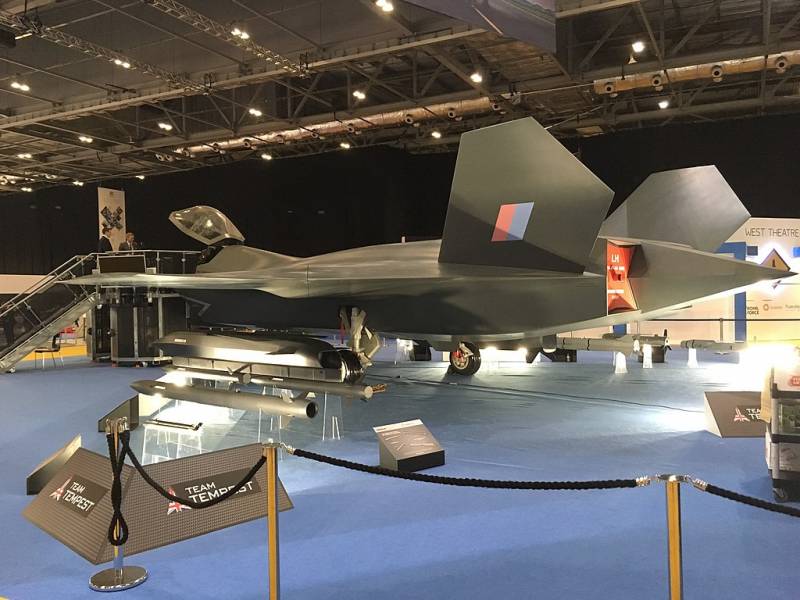 British Prime Minister Rishi Sunak announced London's plans to create, together with Italy and Japan, the latest Tempest combat fighter with artificial intelligence, which is said to be a 6th generation aircraft. This is reported by the Air Force, focusing on an interesting nuance of this project - it will become one of the largest developments of the West (and Japan) in the military sphere without the involvement of the United States.
Thus, the information about the development of the fighter, repeatedly discussed in the Western press, is true. London is going to build such an air machine, also using the possibilities of Italian and Japanese industry and their financing. Earlier it was reported that such industrial giants as BAE Systems, Rolls-Royce, Leonardo and MBDA will take part in the project.
It is also known that both the British and Italian military budgets have already planned multimillion-dollar spending to start work on creating the latest fighter. If the project is successful, it will demonstrate the ability of other Western countries to operate without the involvement of the United States and its technology and manufacturing capacity.
According to Sunak, the fighter is planned to be developed in the coming years. It will enter service with the Air Force of Great Britain, Italy and Japan in the mid-2030s. According to the plans of the British leadership, the latest fighter will be able to replace
aviation
United Kingdom Typhoon jet fighters currently used by the Royal Air Force.
Particular attention in the development is given to artificial intelligence. He must help the pilot in controlling the aircraft if he is in a state of severe stress or experiencing severe g-forces. But, interestingly, the plane will be able to fly without the participation of a pilot. It is also planned that the fighter will be able to launch hypersonic missiles.