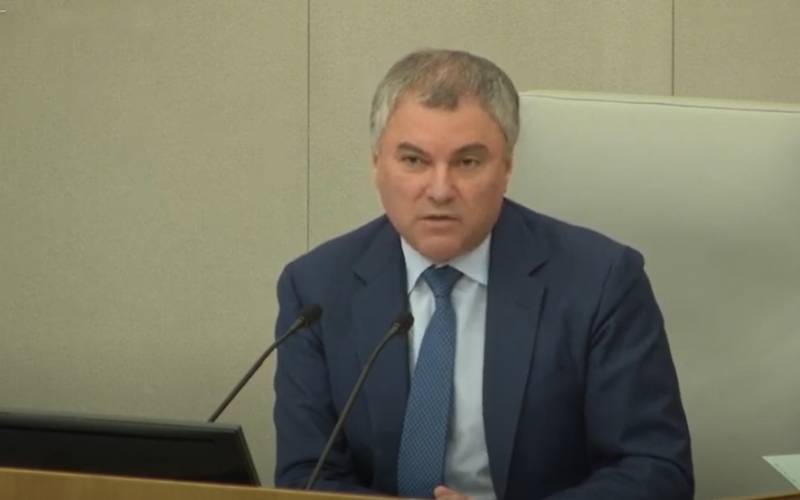 The genocide of the people of Donbass and the current conflict in Ukraine became possible due to the deceitful policy of the leaders of Germany and France, which they have been conducting since 2014, said Vyacheslav Volodin, Chairman of the State Duma of the Russian Federation.
He recalled that even during the Maidan, the French and German foreign ministers became guarantors of an agreement on the settlement of the political crisis between Ukrainian President Viktor Yanukovych and the opposition. As a result, everything ended with a coup d'état and the genocide of the 6 million population of Donbass.
Then, the speaker of the State Duma recalled, Paris and Berlin took part in the signing of the Minsk agreements, but no one was going to fulfill them either. The agreements have become a way for Kyiv to buy time and build up military power, which the other day frankly
said
ex-Chancellor of Germany Angela Merkel.
After the recognition of Merkel, Germany and France bear moral and material responsibility for what is happening in Ukraine. They will have to pay compensation to the residents of Donbass for 8 years of genocide and damage
Volodin wrote on Telegram.
According to the politician, the pre-planned failure to fulfill the obligations assumed at the conclusion of international agreements is a crime for which the then heads of Ukraine, Germany and France, Petro Poroshenko, Angela Merkel and Francois Hollande, must answer.
It is these people who are to blame for the energy crisis, high inflation and the closure of enterprises in Europe, the head of the lower house of the Russian parliament rightly noted.
But other NATO countries that overwhelm the Kiev regime should also answer to the residents of Donbass, all of Russia and Ukraine.
weapons
, military equipment, send military instructors and mercenaries. This is, first of all, the United States as the main initiator of the Ukrainian bloodshed. This is Britain, which is suspected of being involved in organizing and carrying out terrorist attacks in Crimea by Ukraine. This is Poland, which acts as the main transit point for the supply of Western weapons to Kyiv and ranks first in the number of foreign mercenaries present in Ukraine. The list of such countries can be continued.