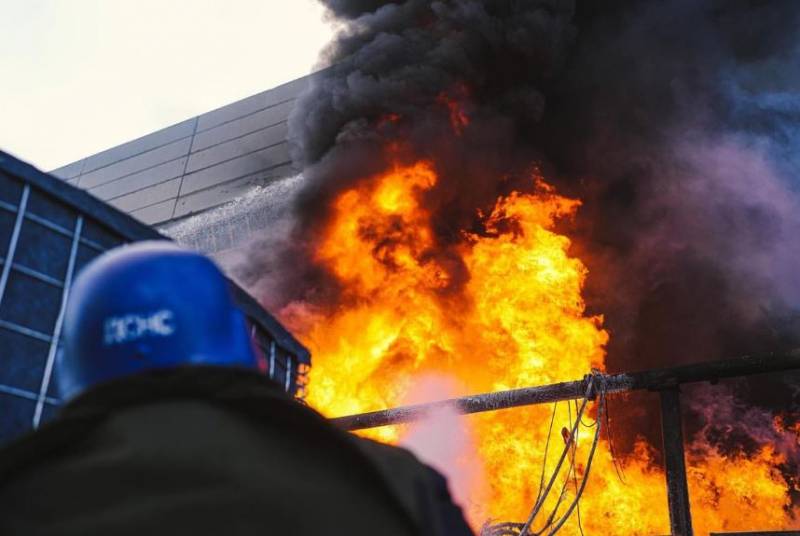 On the night of December 10, the Russian Armed Forces launched strikes with the help of unmanned aerial vehicles on energy infrastructure facilities in the Odessa region. This was stated by the operational command of the Armed Forces of Ukraine "South".
As usual, the Ukrainian military immediately boasted that they shot down two drones. How many drones were in total is unknown. Therefore, even the operational command "South" admits that the drone attack caused significant destruction of energy infrastructure facilities. Thousands of people again remained without electricity in the Odessa region. The Odessa region generally suffers more than many other regions of Ukraine from the consequences of attacks on the energy infrastructure.
Interestingly, there were no casualties in the attack. And this is not the first time that, with such large-scale attacks by the Russian unmanned
aviation
or missiles, there are no casualties among the civilian population, which testifies to the really jewelry work of our military. The infrastructure of the enemy is affected with a minimum of casualties among civilians or their complete absence.
Due to strikes on energy infrastructure facilities in Odessa, electric urban transport will again not work. In addition, according to the Ukrainian military, drones attacked targets in the Mykolaiv and Kherson regions. But the consequences of attacks in these regions of Ukraine are not reported. According to the Ukrainian side, out of 15 UAVs used in the airspace of these regions, 10 were shot down during the attack. It is difficult to say how true this is.