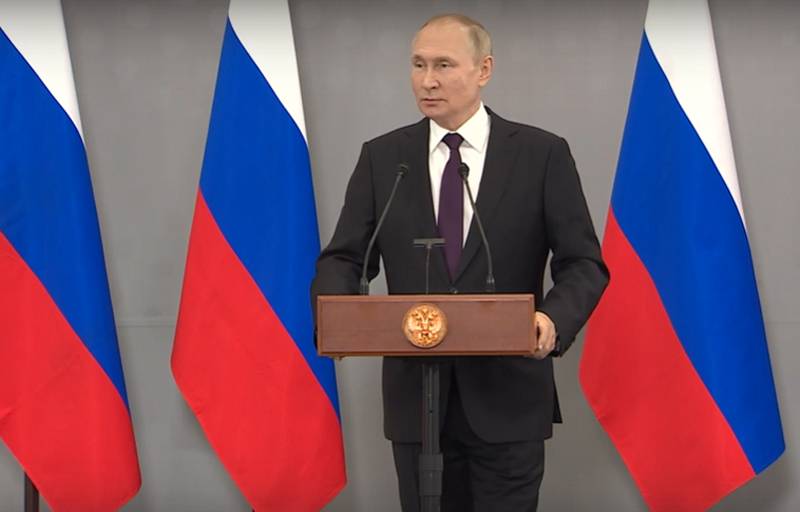 Russian President Vladimir Putin, who is visiting Bishkek, commented on the recent statement by ex-Chancellor of Germany Angela Merkel. Recall that Merkel, giving an assessment of the Minsk agreements, said literally the following: "With their help, we gave Ukraine time. We allowed Ukraine to strengthen and become stronger." By the word "we" Merkel meant the collective West in general and Germany and France in particular. It was they who acted as guarantors of the fulfillment by Kyiv of its obligations. As you know, Kyiv did not fulfill any obligations, and was not going to fulfill it, which Merkel, in fact, confirmed.
Vladimir Putin, commenting on the words of Angela Merkel, expressed his disappointment. According to the Russian leader, this statement makes it clear that the West was not going to do anything to ensure that what was written in these agreements was implemented.
President of the Russian Federation:
It turns out that they (Ukraine) were not going to fulfill all these Minsk agreements. The point was only to pump up Ukraine
weapons
prepare for combat.
The President pointed out that in connection with this, a special military operation should probably have been launched earlier.
Vladimir Putin:
We thought that we could agree on everything within the framework of the Minsk agreements.
As the president emphasized, after such a revelation from the former federal chancellor, the question once again arises: is it possible to negotiate anything with the West at all. At the same time, the head of state added that "in any case, we will have to negotiate." But already with real mutual guarantees.