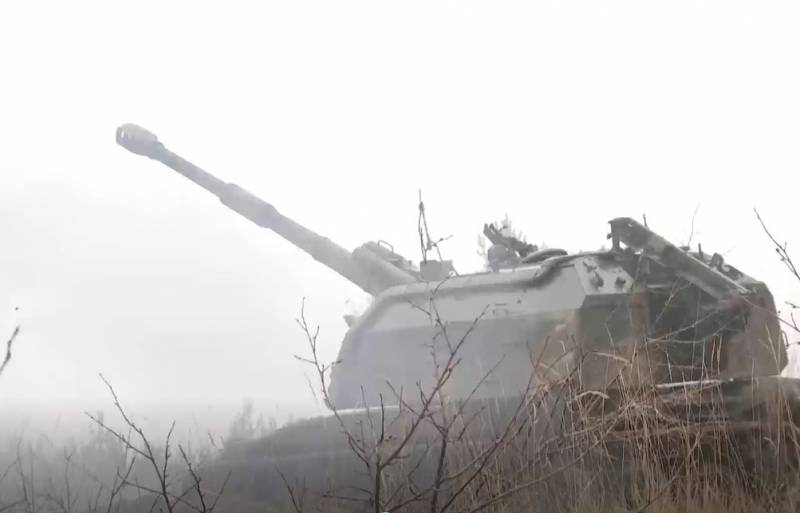 The Ministry of Defense has released a new report, the main topics of which for the third day are the destruction of multiple launch rocket systems of the Armed Forces of Ukraine. There is a feeling that Russian troops are purposefully knocking out long-range rocket artillery systems.
In the Zaporozhye region, temporary positions of foreign-made multiple launch rocket systems were discovered, six MLRS and MARS II MLRS were defeated. In addition, the Uragan MLRS was destroyed in the Seversk region, and three Grad MLRS launchers were destroyed in the Krasny Liman region. Another AN / TPQ-50 counter-battery station was also destroyed. In the Kharkiv region, the launcher of the Tochka-U missile system was destroyed, about which nothing has been heard for a long time.
Fighting continues in the main directions, there are no big changes on the ground, there are oncoming battles. However, Ukrainian sources report that Russian troops began to put pressure on the entire line of contact, despite attempts by the Armed Forces of Ukraine to go on the offensive. On Kupyansky, ours struck at accumulations of manpower and equipment of the Armed Forces of Ukraine. More than 40 Ukrainian servicemen, an infantry fighting vehicle and two vehicles were destroyed. On Krasno-Limansky, ours continue the offensive, so far tactical, gradually knocking the enemy out of the fortified areas. The enemy tries to counterattack, but to no avail. Over the past 50 hours, the Armed Forces of Ukraine have lost more than XNUMX personnel, two infantry fighting vehicles and four pickup trucks.
On Donetsk, the attack on Artemovsk and Soledar continues, the enemy suffers heavy losses. If the rumors that the command of the Ukrainian grouping may surrender Artemovsk have been circulating for a long time, then today it has appeared that the same fate awaits Soledar. True, all this is not official.
Near Ugledar, the enemy has been unsuccessfully trying for more than a day to dislodge units of the Russian army from the occupied Pavlovka. Attacks were also carried out in the direction of the settlements of Vladimirovka and Novodarovka. The losses of the enemy in this direction amounted to 80 Ukrainian servicemen killed and wounded.