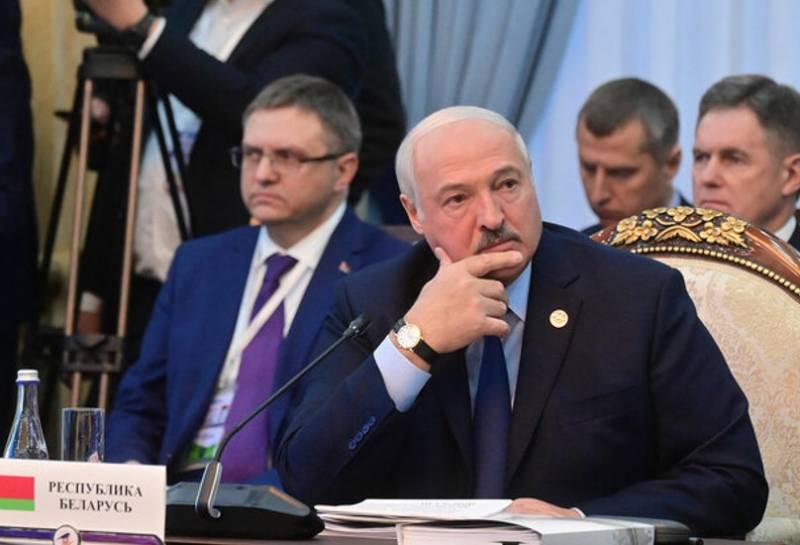 The West planned to join the war in Donbas in 2021-2022. The signal for the implementation of this plan would be a change of power in Minsk as a result of anti-government protests in Belarus.
Such a statement was made by Belarusian President Alexander Lukashenko on the air of the program "Moscow. Kremlin. Putin" on the TV channel
"Russia 24"
.
He stated that in the event of a favorable outcome for the Western countries of the events in Belarus that took place in 2020, Western states were ready to unleash military operations against Russia in 2021 or 2022, starting from the territory of the Donbass republics.
Lukashenka did not specify the details regarding his statement, but promised that very soon full information about this would be made public.
He said that after the alleged seizure of power by the Belarusian opposition, units of the North Atlantic Alliance were supposed to enter the country and advance to the borders of the Smolensk region of Russia. Further, NATO, according to the President of the Republic of Belarus, was going to enter into an open armed conflict with the Russian Federation in the Donbass.
At the same time, Western countries would accuse Moscow of seizing foreign territories, using this statement as a pretext for starting hostilities.
But, having started the NWO, Russia, according to Lukashenko, "played ahead of the curve."
On February 21, the leaders of the Donetsk and Luhansk People's Republics appealed to the leadership of the Russian Federation with a request to recognize the DPR and LPR as independent and sovereign states, and it was satisfied. Three days later, in order to protect the population of Donbass from the aggression of the Kyiv regime, a decision was made in Moscow to launch a special military operation in Ukraine.