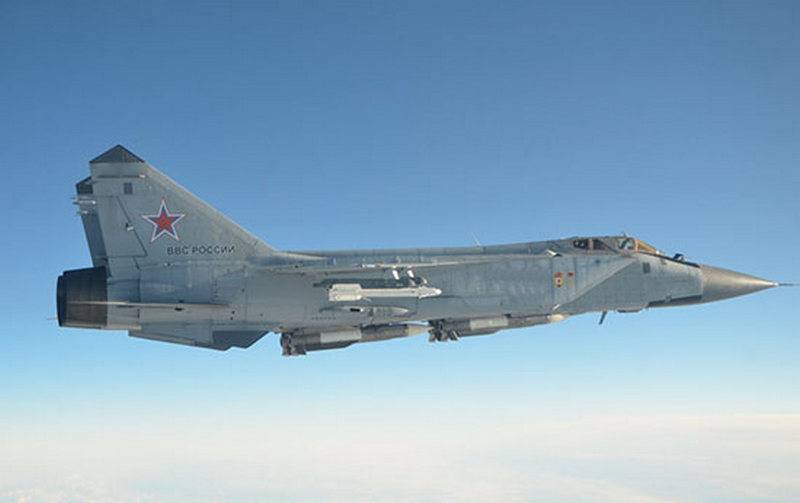 The Russian Aerospace Forces have been replenished with modernized MiG-31BM high-altitude fighter-interceptors. A pair of upgraded aircraft entered service with the Fighter Aviation Regiment of the Central Military District stationed in the Krasnoyarsk Territory.
The fighter jets made a flight from the place of repair to the place of permanent deployment, overcoming about 4 thousand kilometers. As part of the modernization, the aircraft underwent a comprehensive factory repair of technical components and assemblies, avionics, navigation equipment and electronic systems were updated, and tactical characteristics were improved. The efficiency of the MiG-31BM in comparison with the MiG-31 has increased two and a half times.
The received aircraft will be on combat duty for air defense and airspace protection in the region.
It is worth noting that work on the modernization of the MiG-31BM does not stop, in 2020 the Ministry of Defense announced the start of R&D in order to extend the flight life of the MiG-31BM to 3,5 thousand hours. Currently, the upgraded interceptor fighters have a resource of 2,5 thousand hours.
MiG-31 (NATO - Foxhound - foxhound) is an all-weather double supersonic fighter-interceptor of long-range radius. It is designed to intercept and destroy air targets in any altitude range, at any time of the day, in simple and difficult weather conditions. Without refueling, the aircraft is able to fly over distances of up to 3 thousand km. Its ceiling is 20,5 km. The average duration of a flight without refueling is 3,3 hours. A group of four interceptors is able to control the space, the length of which along the front is 800-900 km.