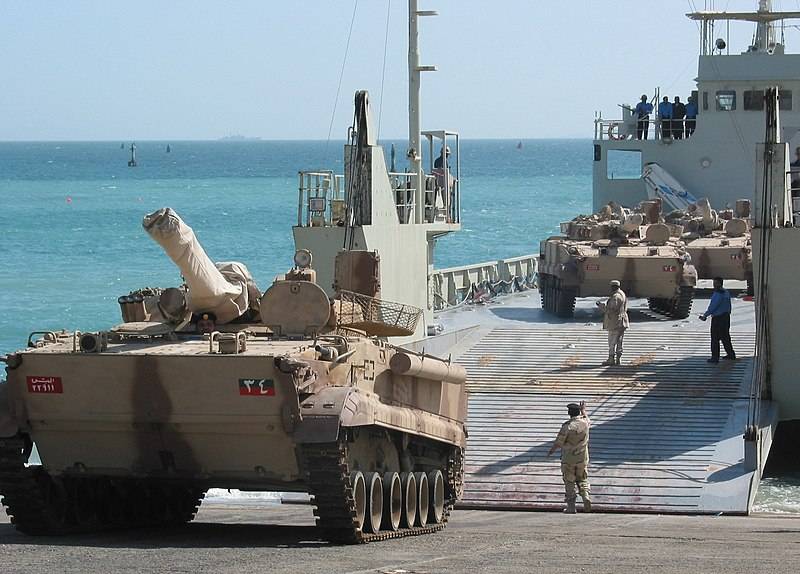 According to Yemen's official state news agency Saba, the UAE and Yemen have signed an agreement on security and military cooperation. At the same time, it is also aimed at the joint efforts of the two countries in countering terrorism.
The signing of this landmark agreement was the result of a meeting between Yemeni Defense Minister Mohsen Al-Dairi and UAE Justice Minister Abdullah Al Nuaimi, held in the Emirati capital, Abu Dhabi. As noted in the news agency, the strengthening of military cooperation between Abu Dhabi and Sana'a will serve the interests of the peoples of both states.
It should be noted that Al-Dairi arrived in the capital of the Emirates on a working visit at the end of November. During the meeting, the parties touched upon the topic of the escalation of tension between the two countries, caused by the activities of the armed Yemeni Houthis.
Recall that a civil war broke out in Yemen in 2014 between the Houthis on the one hand and government forces on the other. As a result of uprisings organized by Shiite groups, they managed to gain control over most of the country, including Sanaa, the capital of Yemen. Only a year later, a military operation was launched by the coalition forces of the Arab states, led by Saudi Arabia, which sent their troops into the territory of Yemen in order to maintain a controlled government. Ultimately, the Houthis were driven out of the city, but in the country as a whole they still control an impressive territory.
It is worth noting that the protracted conflict in Yemen has been going on for 8 years. It has become one of the worst humanitarian crises in the world.