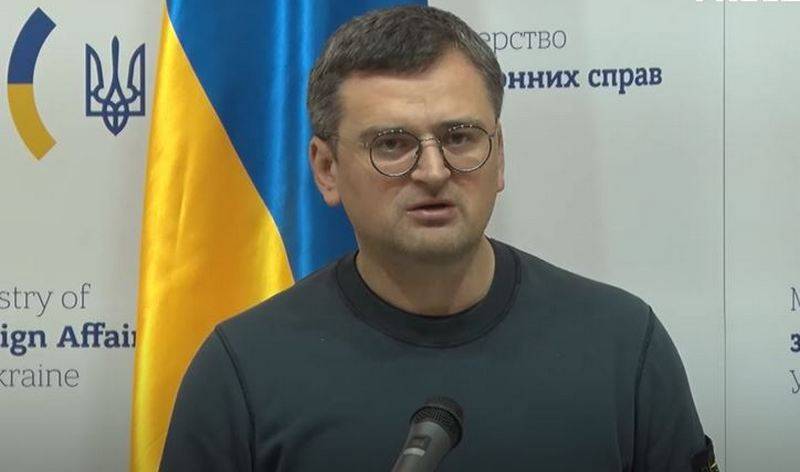 Crimea is Ukrainian territory and this is recognized by the international community, so Russia's control over the peninsula puts an end to any peace agreements. This was stated by Ukrainian Foreign Minister Dmitry Kuleba in an interview with The Wall Street Journal.
The Ukrainian minister, who is very fond of giving out interviews, invariably touches on the topic of Crimea and Donbass in each, continuing to assert that all this is "originally" Ukrainian territory, and therefore should be returned to Ukrainian control. So this time, in a conversation with representatives of the American publication, Kuleba was filled with a nightingale, telling how in the near future Ukraine will "return" Crimea to itself, as well as Donbass.
Crimea is an internationally recognized Ukrainian territory and Ukraine will take back all its territories, including Crimea. Some by military means, others by diplomatic means
- Kuleba said, adding that if Russia does not leave Crimea and Donbass, there can be no talk of peace agreements.
Speaking about the possibility of launching rocket and other strikes on the territory of Crimea, Kuleba said that this is quite possible, since Washington did not impose a ban on this. According to him, the Americans have forbidden to strike at the territory of Russia, and Crimea is not Russian territory, it is Ukrainian, therefore Kyiv can and will strike at its territory until the last Russian leaves from there.
Ukraine pledged to the United States not to use the supplied weapons for strikes on Russian territory. This obligation does not apply to Crimea
- stressed the head of the Ministry of Foreign Affairs of Ukraine.
It is worth noting that all this talk about the "return" of Crimea, etc. are empty statements, behind which there is nothing but exorbitantly inflated ambitions of the Kyiv authorities. Ukraine has neither the strength nor the means to seize Crimea, and it is foolish to hope that because of the wishes of a drug addict from Kyiv, NATO will start a full-scale war with Russia.