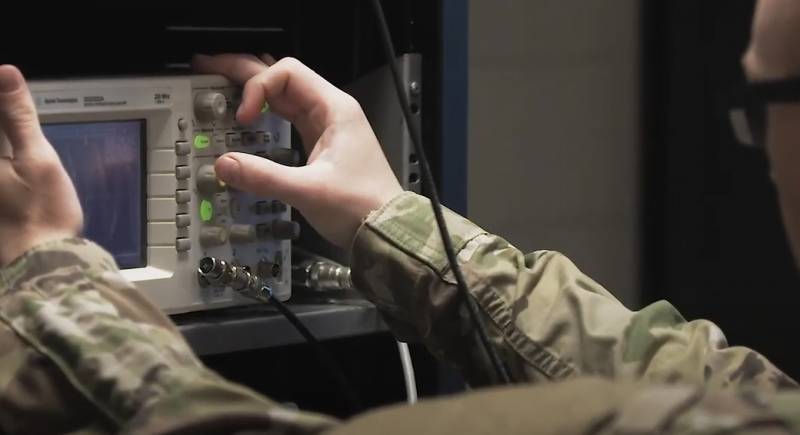 The US Navy has accelerated work on the implementation of the Overmatch project, which was kept secret for almost two years. According to the American press, the project represents the contribution of the US Navy to the Pentagon program to unite all types of the country's armed forces into a single multi-domain force that could simultaneously and smoothly operate on land, at sea, in the air, in space and in cyberspace. .
Rear Admiral Doug Small, who heads the Naval Information Systems Command and Project Overmatch, called the implementation of the project a priority for
fleet
, according to Defense News. As part of the project, it is planned to introduce more unmanned systems, which will become nodes for collecting intelligence data with their subsequent transfer to ships and coastal command centers.
Since ships are inherently disintegrated, the Navy puts a lot of emphasis on improving the efficiency of information exchange between individual ships, as well as ships and air forces, ships and ground forces. Such coherence is necessary in the context of the growing risks of a confrontation between the United States and China in the Asia-Pacific region, American military experts say.
Chief of Naval Operations Admiral Mike Gilday named Project Overmatch the Navy's No. 2020 priority in 2, following the delivery of the Columbia-class ballistic missile submarine. The project involves a combined team of industry workers and naval officers who are focused on solving a number of key tasks in the field of analytics and infrastructure.
According to the head of the Mitchell Institute for Aerospace Studies and retired Air Force Lieutenant General David Deptula, it's all about data management and data exchange. Without the appropriate infrastructure, it will be impossible to work with connections and the network, the expert emphasized.
One of the first stages of the program implementation will be the demonstration of an aircraft carrier strike group in 2023. This event is already called the "start" for the project. Subsequently, if all goes well, the hardware and software will be deployed to all US Navy aircraft carrier strike groups.
However, the financial component of the project implementation is also very important. In 2023, the US Navy requested $195 million, up 167% from the amount received in FY 2022. The American press does not provide other details due to the increased secrecy of the project. The Pentagon is very afraid that China, the main competitor of the United States in the oceans, will be aware of the work on the project. American experts, in turn, recall that Russia and China are spending huge sums on military science and technology, including artificial intelligence and accelerating the exchange of information on the battlefield. The US cannot afford to fall behind potential adversaries, according to the Pentagon.