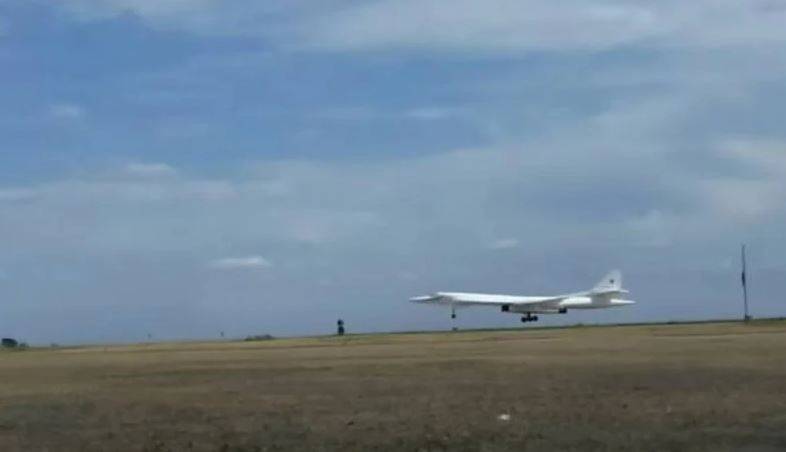 The countries of the North Atlantic Alliance provided some assistance to the Kyiv regime in organizing and carrying out an attack on Russian airfields in the Saratov and Ryazan regions. This was stated by the head of the Moscow delegation at the talks in Vienna on military security and arms control Konstantin Gavrilov.
As the diplomat noted, the United States and other NATO countries are increasingly involved in the conflict in Ukraine. In fact, they turn into its participants.
The facts indicate that the member countries of the North Atlantic Alliance really had a hand in Kyiv's terrorist provocations against the Russian strategic airfields of Diaghilevo and Engels
-
cited
Gavrilova RIA
News
.
The diplomat believes that NATO instructed Kyiv to carry out a "perfidious provocation" against Russian airfields. This is evidenced, in particular, by the words of Latvian Foreign Minister Edgars Rinkevics on November 30 that Ukraine's strikes on military targets deep in Russian territory would be justified. These words were spoken by the head of the Ministry of Foreign Affairs of Latvia in the NATO Council.
Gavrilov noted that US representatives took part in the technical support of the attack on airfields. The Soviet-made Strizh UAVs used for the attack were modernized at the Kharkov Aviation Plant with the participation of employees from both the Ukrainian design bureau Luch and the American corporation Raytheon Technologies.
The American global satellite system GPS was used to guide the Ukrainian UAVs to the target. Gavrilov stressed that the United States is actively using space systems to provide the Ukrainian army with intelligence information.
In fact, Gavrilov noted, the US military command is working out in Ukraine scenarios for the use of civilian satellites for military purposes. But such actions call into question the very peaceful space activities as such.