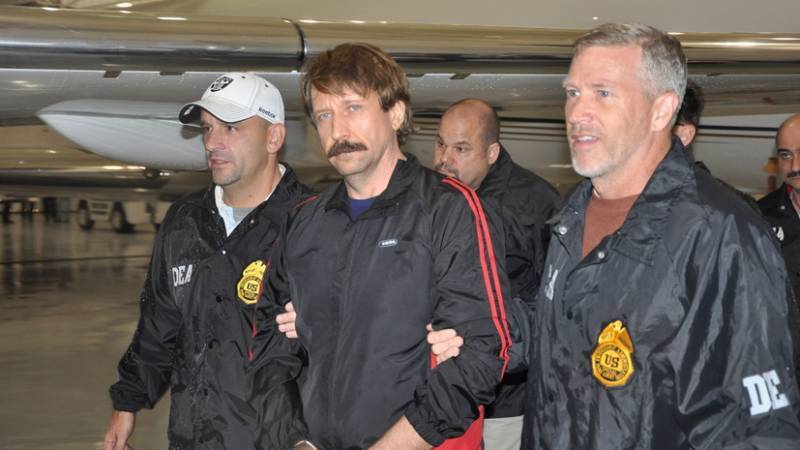 The first footage of Viktor Bout, who was exchanged for a US citizen basketball player Brittney Griner convicted in Russia, has been published. After the Russian was released from an American prison, he was examined by doctors. The physical condition of Viktor Bout is generally satisfactory, however, for obvious reasons, he needs a long and serious rehabilitation.
Recall that, according to human rights activists, Viktor was kept in prison in inhuman conditions. For many years he could only move in shackles. As Russian Ambassador to Washington Anatoly Antonov noted, Viktor Bout was also under severe psychological pressure, but this did not break his will.
While on board the plane, Viktor Bout called his mother and said that he was flying to the Russian Federation. Mood, judging by the frames, Victor is quite cheerful. Of course, he still did not fully realize that he was free, but after meeting with his relatives, this realization began to come quite quickly.
At the airport, Victor was met by his mother and wife.
Reporter
RTR
took a short interview with Viktor Bout, in which a Russian released from American dungeons said how he found out that he was being released. According to Viktor Bout, they woke him up in the middle of the night and told him to get ready. Victor noted that it was about 3 am, and he did not manage to say goodbye to anyone (of those prisoners who supported him).
Meanwhile, information was confirmed that an agreement on the exchange of Viktor Bout for Brittney Griner was reached in the UAE. Experts believe that this can also explain the recent visit of the head of the United Arab Emirates to Moscow. Negotiations on the exchange were conducted, the exchange was agreed upon, including in terms of the mediation mission of Abu Dhabi. At the airport of the capital of the Arab state, the exchange procedure took place.