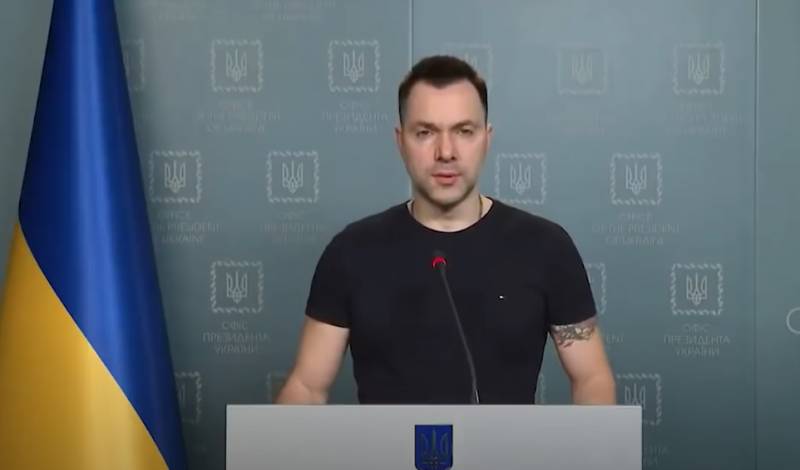 Oleksiy Arestovich, an adviser in Zelensky's office, made another statement on the situation on the line of contact. He stated that he characterizes the situation at the front as "a phase of operational-tactical pressure by Russian troops in all directions."
Arestovich:
They (Russian troops) intensified their efforts. Especially on the Donetsk front. And the Armed Forces of Ukraine are now on the defensive.
At the same time, Arestovich would not have been Arestovich if he had not made a statement that smacks of both cynicism and jingoism in Ukrainian. According to him, "Ukrainian troops are not advancing anywhere, but they are happily burning through the infantry and equipment of the enemy."
Arestovich:
The main motto here is dementia and courage. The Russian army heroically runs to the prepared defense.
Further, Arestovich, somewhat descending, as they say, from heaven to earth, switched to more accurate interpretations of what was happening on the fronts, stating that "the Ukrainian servicemen are not very fun." So happy or not so much fun, after all? ..
The general situation on the front line, according to an adviser in Zelensky's office, looks like this:
The Russians are pressing, and we are reflecting.
At the same time, Arestovich claims that near Bakhmut (Artyomovsk), the frequency of the use of artillery by the RF Armed Forces is allegedly decreasing:
Obviously, they are experiencing serious problems with ammunition and materiel. Mainly work
aviation
,
Tanks
and tanks as artillery
- clearly not wanting to reveal the main thing - the tanks are working precisely because there is an offensive, during which, over the past few days, under the same Artyomovsk, Russian troops have liberated Ozaryanovka, Andreevka, Zelenopolye, Kurdyumovka, and also taken the bridgehead near Soledar - Yakovlevka.