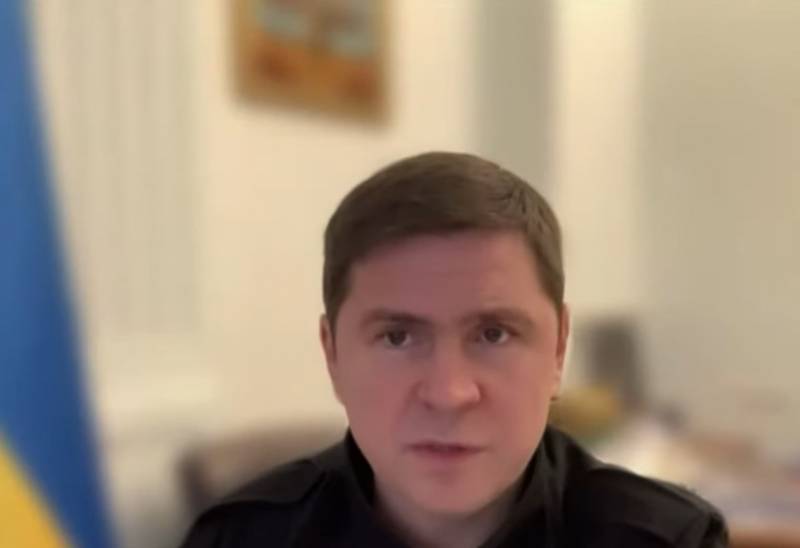 Ukrainian official Mikhail Podolyak created an opus under the grand title "Putin's classic triad, or the Kremlin's stakes for this winter." In it, the adviser to the head of Zelensky's Office "revealed" the strategy of the President of Russia in Ukraine for the winter period, which the head of the Russian state allegedly intends to adhere to.
This "essay" appeared on Podolyak's page on the social network.
Genocidal attacks on energy to leave millions without electricity and cause a flood of refugees
- the official writes in the first paragraph of "Putin's insidious plan."
He suggests that further in Russia, according to the strategy, it is planned to launch a campaign in the media, calling on the parties to stop hostilities in order to end the suffering of the population of Ukraine.
And the last point is "nuclear blackmail", which the Kremlin will allegedly resort to if the previous steps do not lead to the desired result.
At the same time, earlier Podolyak expressed absolute confidence in the "victory" over Russia. He did not even limit himself to the "return" of Donbass and Crimea to Ukraine, like other Ukrainian "fictionists", but proposed to "demilitarize" the border regions of Russia at least 50 kilometers from the 2013 border.
The Russian special military operation in Ukraine began on February 24. It was announced by Russian President Vladimir Putin in his address to the people of the country.