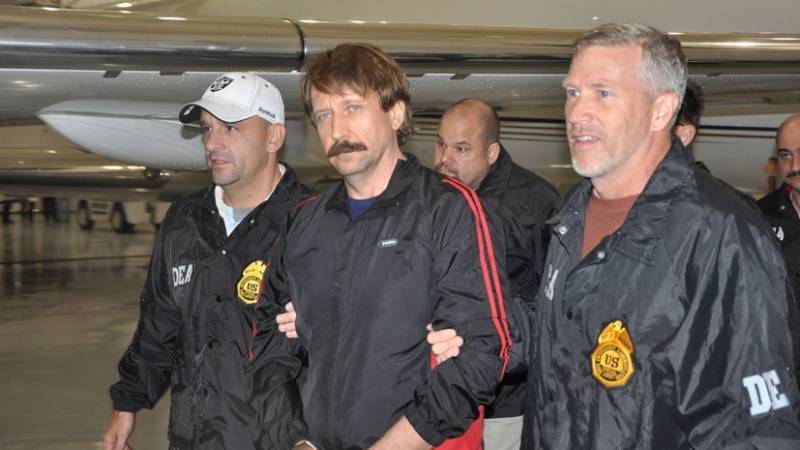 Early this morning there were reports that the United States had agreed to exchange Russian citizen Viktor Bout for United States citizen Brittney Griner. Victor Bout, as you know, was captured by US special services on suspicion of "illicit trafficking
weapons
". Moreover, he was detained in Thailand, from where he was extradited to the United States.
After (in 2012) a trial was held, as a result of which the Russian was found guilty. Then the prosecution called Bout "one of the largest arms smugglers in the world."
He was sentenced to 25 years in prison.
American Britney Griner was convicted in Russia for drug trafficking. She was sentenced to 9 years.
At the moment, it became known that the exchange of convicts took place.
The information is confirmed by the press service of the Russian Foreign Ministry.
Thus, it can be stated that negotiations on the exchange of Viktor Bout were active and ended successfully. The Russian spent a long ten years in an American prison. Now he is returning to his homeland.
It is known that US President Joe Biden has already been thanked by Brittney Griner's wife Cheryl Wattson. The wife of an American basketball player (this is the reality of the modern USA...) said that she expressed gratitude to the administration for the fact that her "other half was pulled out of a Russian prison."
Earlier, Viktor Bout's lawyers and Russian human rights activists stated that he was being held in inhuman conditions. There were chains on his legs, walks were strictly limited, no contact was allowed. Only a few times in 10 years he managed to see his relatives and representatives of the Russian embassy in the United States - within a few minutes.