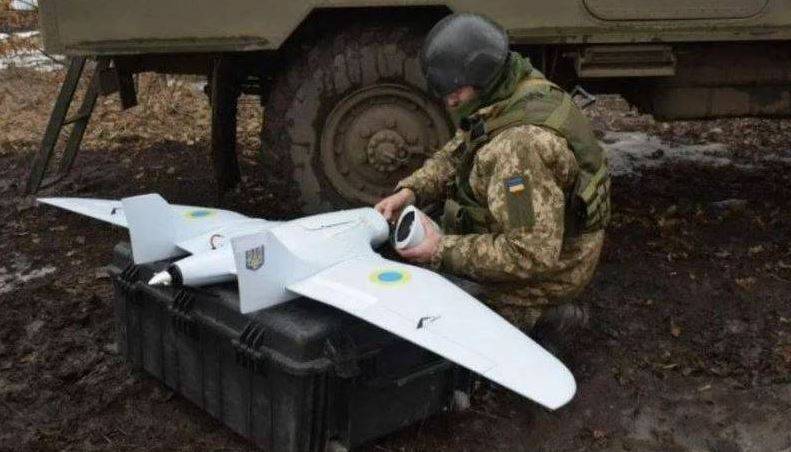 Over the past month, the armed forces of Ukraine have received seven unmanned aerial vehicles (UAVs) produced by Ukrainian enterprises. This was announced by Defense Minister Alexei Reznikov.
As the head of the Ukrainian military department noted in his account on the social network, earlier the Ukrainian armed forces took into operation 1-2 unmanned aerial vehicles per year. But over the past month, the Armed Forces of Ukraine received 7 Ukrainian-made UAVs. This became possible, according to the Ukrainian official, due to the intensification of public-private partnerships.
Reznikov drew attention to this fact as evidence of the successful work of the Ukrainian military-industrial complex.
At the same time, there are suspicions that foreign partners could also help the Kyiv regime with drones. At least with the supply of components.
Reznikov's words are confirmed by the observed increase in the use of unmanned aerial vehicles to carry out terrorist attacks against Russian military installations in the Crimea and even deep in Russia - in the Ryazan and Saratov regions. Earlier, both Russian and foreign sources expressed the opinion that the strikes on Russian military airfields were carried out by Ukrainian unmanned aerial vehicles. It is possible that these were modernized Soviet unmanned aerial vehicles "Strizh". In Soviet times, these drones were produced in Kharkov. It is currently unknown whether Ukraine still has the production capacity to modernize old Soviet UAVs on an industrial scale. If there are, then this defect needs to be eliminated ...