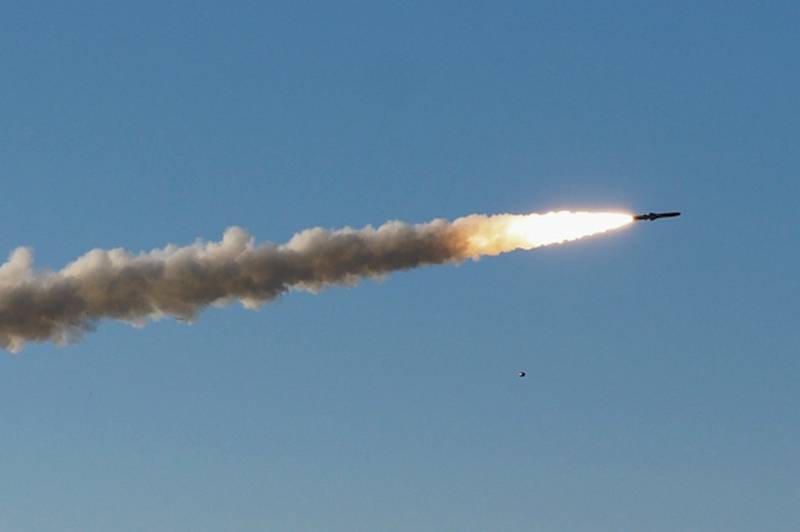 The supersonic cruise missile "Oniks" will be able to hit targets at a much greater distance than at present. According to a source familiar with the situation, work to increase the range of anti-ship missiles is in the active phase.
According to the plans of the developers, a modified version of the Onyx will be capable of hitting targets at a distance of up to 1 kilometers. Work on the rocket is being carried out by NPO Mashinostroeniya, which has previously announced such plans.
It is planned to increase the flight range of the supersonic Onyx to 1 km in the near future
- leads
TASS
source words.
Information about plans to modernize the Onyx cruise missile appeared in 2019. At the same time, the Reutov NPO Mashinostroeniya announced the development of a new version of the Oniks-M sea-based missile with a maximum firing range of 800 km and increased hitting accuracy. The missile is equipped with an advanced control system that allows it to hit targets with great accuracy, and it also has increased protection against electronic warfare. Plans were announced to start testing the rocket, but then this topic smoothly and somehow imperceptibly left the pages of the press.
In 2021, the general director and designer of the NPO Mashinostroeniya, Alexander Leonov, said that the Onyx cruise missile had undergone modernization with unification by carriers, becoming a universal anti-ship. "Onyx" was able to be used both from surface ships and submarines, and from ground and air carriers. In addition, the missile has become universal in terms of targets, it can hit both sea and ground targets, which was confirmed as part of a special military operation in Ukraine.
The Onyx anti-ship missile was developed back in the 80s, but entered service only in 2002. It has an over-the-horizon firing range. It implements the principle of "fire-and-forget" application. The missile has a reduced EPR, it is effective in the conditions of the use of electronic warfare. The firing range is indicated at 300 km, but this applies more to Yakhont, the export version of Onyx.