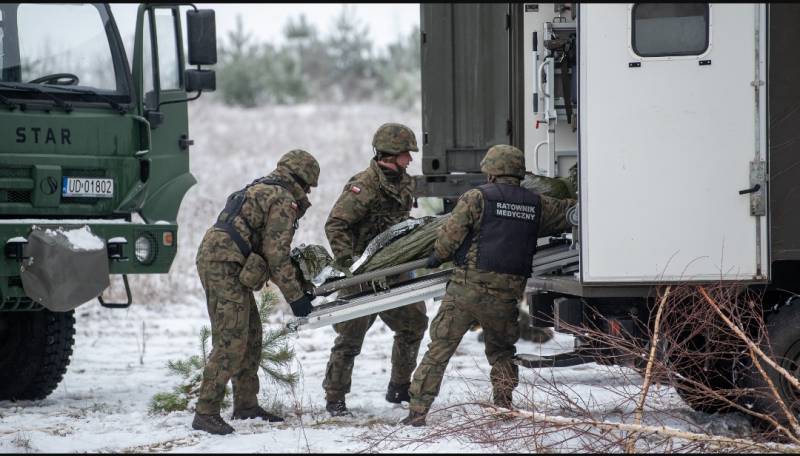 As the newspaper Stars and Stripes, affiliated with the Pentagon, writes, the Poles are being prepared with might and main for war with Russia. The publication notes that there are so many people who want to undergo military training in Poland that there are no longer enough places in the training camps.
In Poland, at the initiative of the Ministry of Defense of the country, in connection with the events in Ukraine, in October the project "Train with the Army" was launched, aimed at conducting preparatory courses for all interested citizens of the country. Stars and Stripes writes that the courses were launched due to numerous requests from the residents of the country and will be extended until at least February next year.
According to Polish Major Michal Tomczyk, in October and November, more than 3,5 Polish citizens aged 18 to 65 took military training courses in training camps across the country. At the same time, Tomchik noted that several thousand more could not do this due to lack of space.
The major said that people are taught everything that can be useful for survival - how to respond to alarms and use a gas mask, load combat
weapon
, provide medical assistance, communicate through secure channels, etc.
The publication notes that after the incident with a missile that fell on the border with Ukraine in Poland, fears arose about the possible involvement of the country as a member of NATO in the conflict. The newspaper adds that Poland's military activities are taking place against the backdrop of an influx of US military into the country.
The Polish government itself is aggravating the situation, trying to prepare the ground for increasing the quantitative composition of its army.