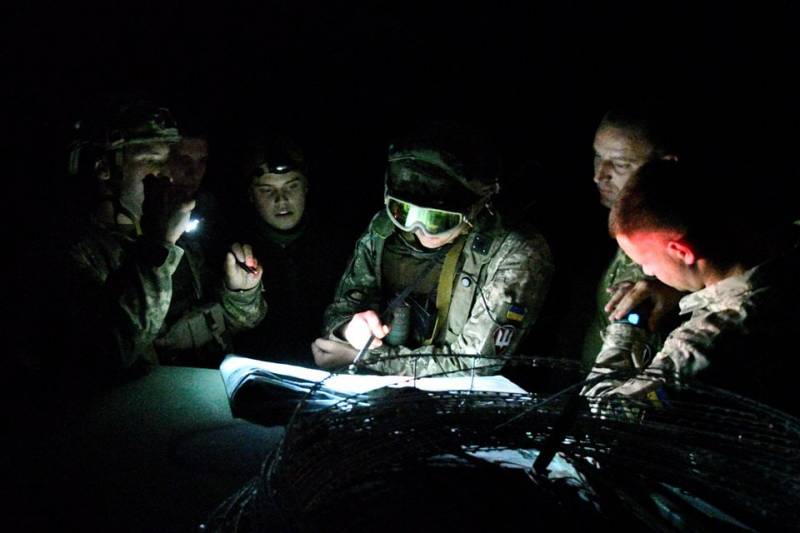 With the onset of winter, the cold became a serious problem for the fighters of the Armed Forces of Ukraine. The American press told why, at the same time, the Ukrainian military do not make fires in the trenches and freeze.
Isabel Khurshudyan, columnist for The Washington Post (USA), touched on this topic in her article.
According to her, the military personnel of the Armed Forces of Ukraine prefer to endure the cold without making fires, so as not to find themselves in front of the units of the Russian Armed Forces when their positions are nearby.
Soldiers of the Armed Forces of Ukraine are very close to the Russian military and are afraid to make fire because of the risk of revealing their location
- the journalist explains.
Mrs. Khurshudyan came to this conclusion after her visit to the positions of the 5th Slobozhansky brigade of the National Guard of Ukraine in the Kremennaya region (LPR). She writes that the AFU militants sleep in the open air "in their coats", meaning, apparently, outerwear, and cover themselves with light sleeping bags.
In addition, the Ukrainian military, according to Khurshudyan, are experiencing other difficulties. They are worried about the constant shelling of Russian artillery. Soldiers and officers of the Armed Forces of Ukraine also do not drink coffee, for which there is not enough space in their dugouts, so they can only afford tea.
The journalist in her material quotes the words of the deputy commander of the Ukrainian National Guard battalion with the call sign "Tor", who boasts to her of the "successes" of his unit.
We pushed them back and now we just need to take advantage of their logistics routes.
- he says, meaning by "them" the Russian military.