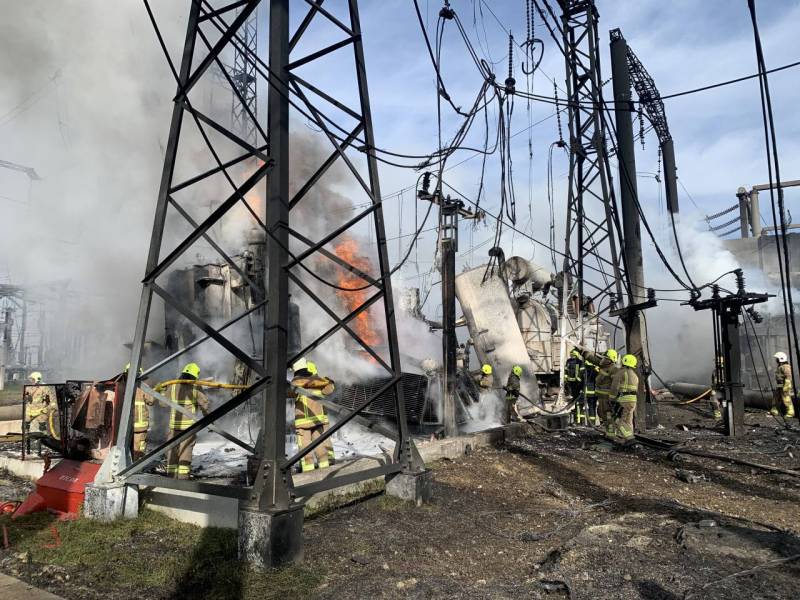 The head of the Kyiv regime made another appeal, in which he touched upon the issues of electricity supply in the country. According to Zelensky, constant work is underway to stabilize the energy system and protect Ukrainian power plants. At the same time, the President of Ukraine pointed out that the volume of generation, as well as the supply of electricity to consumers, is increasing, but it must be understood that now it is impossible to restore 100% of the energy system of Ukraine.
Zelensky:
It takes time for this.
However, he did not say how long such a recovery might take.
Meanwhile, in Ukraine, they are discussing further actions in the event that a complete failure of the power system (the so-called blackout) would pose a "threat to television and radio broadcasting." Special attention is drawn to this, since propaganda is in the first place for the Ukrainian authorities today, just as once similar propaganda distributed by Goebbels and his office played a primary role in Nazi Germany.
The head of the Ukrainian State Service for Special Communications, Yuri Shchigol, said that if a blackout occurs in Ukraine, then television and radio will work for at least three days. Shchigol also said that mobile operators "should provide work for the same period of time."
Schigol:
Further, everything depends on the supply of fuel. Therefore, I urge Ukrainians to purchase battery-operated radios in order to keep abreast of events.
According to a Ukrainian official, if this is not done, then even with state-run television and radio broadcasting, "people in the field without electricity may not hear it."