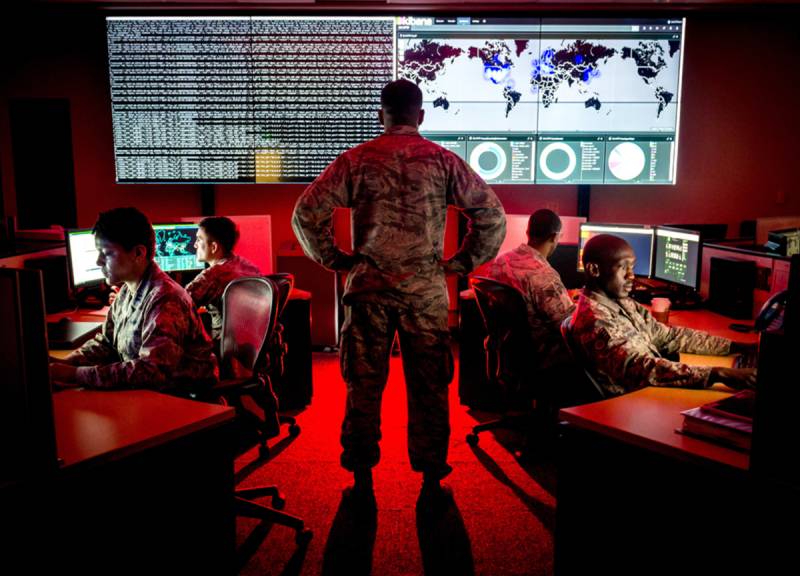 Who is a hacker?
State Duma deputies, and in particular, a certain Oleg Matveychev, burst out with another effective proposal. Candidate of Philosophical Sciences, Member of the State Duma Commission to Investigate the Interference of Foreign States in the Internal Affairs of Russia. It would seem that the person is not stupid, and the proposal to create "cyber troops" from hackers is certainly put forward not only from the need to propose something to the deputy, but purely out of worries for the Fatherland. But, as always, there is one caveat - who is a hacker?
A hacker in the popular understanding is a bad person who engages in hacking, which is a priori illegal activity and is punishable under article 272 of the Criminal Code of the Russian Federation. The most lenient punishment, if minor damage is caused, will be up to 2 years. If the damage is large or mercenary interest is proven, the period will be up to 4 years. If the consequences of hacking are recognized as serious, or even a threat of their onset is simply created, a punishment of up to 7 years will follow.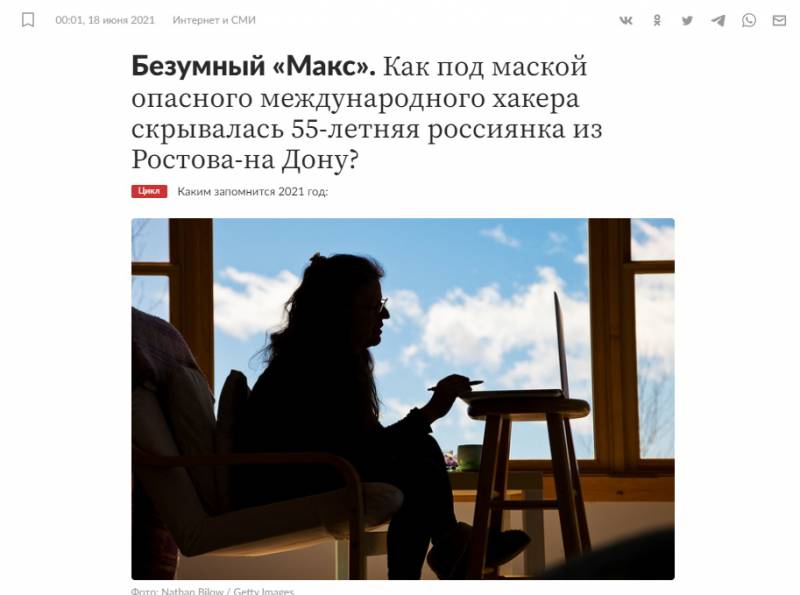 Excuse me, who in general, being engaged in under-article cases and being in their right mind, admits this and voluntarily joins some kind of "cyber troops"? With the same success, you can try to recruit window thieves as scouts, arguing this with their physique and natural dexterity.
It turns out that really practicing hackers are criminals who, being not deprived of the mind, are hiding. It is difficult to catch such a real professional, and besides, they prefer to be outside of Russia, since earnings in Europe and the USA are higher. As a result, they are deported to the USA, which means that even a tough hacker cannot be taken from their prison.
What is a programmer?
Who then could the deputy mean by saying "hacker"? Programmer? So this is a very broad concept. For example, there is a 1C programmer who writes code in Russian words in a highly specialized environment, which is mainly inherent in our country. You can't do without it if you need to organize accounting for goods or accounting, but what does "hacking the Pentagon" have to do with it?
So we need another programmer who works with a language more suitable for hacking something. Well, it is possible, but there is one more nuance.
The word "programmer" in our country is equal in meaning to the word "developer". We say a programmer, but we mean a person who develops a program.
Programs are mostly developed for business and solve applied problems. Can such a developer write code to be able to work with the database? Like a 1C programmer - maybe. Such a specialist knows how to "lift" servers, but he is not required to be able to hack them. Moreover, often it is not even interesting to anyone.
It turns out that "programmers" is too broad a concept, and you need to dig deeper.
"In Russia, there are only 5 thousand specialists in the field of information security, and there should be 20 times more of them",
-
spoke at the Eastern Economic Forum
Sberbank Deputy Chairman Stanislav Kuznetsov.
Wherein:
"The topic of the departure of IT specialists from Russia has been exaggerated many times",
- said the deputy head of the Ministry of Digital Development Maxim Parshin.
Oh, and here we immediately have two serious problems surfaced.
Not only are there not enough specialists related to security, but they are also leaving. It turns out only 5 specialists for 000 million people, under the condition of a competitive capitalist market, which is closely monitored by the antimonopoly service. Of course, so that no one abuses a dominant position.
Meanwhile, there are 327 banks in Russia, the number of which decreased by 248 compared to 2017. In addition to them, there are another 48,8 thousand large and medium-sized businesses that, like banks, process personal information and need information security. Besides this, there is
1 backbone enterprises
, and these are telecommunications, industry, transportation of goods and people, animal husbandry and so on.
It turns out 5 specialists for at least 000 enterprises, which makes them not just in demand, but a species in the Red Book and in need of state protection. I assume that the businesses that own such employees have been in a hurry for a long time, and such specialists have a "booking", which means that it will not be possible to call them anywhere.

So who will we call into the cyber army?
Some do not fit, and those who do are too few. It turns out some kind of nonsense. Probably, then you need to recruit people with a related specialty and retrain or retrain! Look, it's smarter to take and train developers, they don't have such a shortage.
And then we return to the statement of Maxim Parshin and meet another one:
"The first wave - 50-70 thousand people have already left. The only thing holding back the second wave is that there are expensive tickets, housing has grown, no one is waiting for Russians and there is no financial connectivity, it is impossible to conduct transactions. But there will definitely be a second wave, according to our forecast, from 70 to 100 people will leave in April. These are just IT people,
-
сказал
RAEC head Sergey Plugotarenko.
In the courtyard of December, by April, approximately 170 IT specialists left the country, and mobilization began on September 000. Of course, no one can yet provide exact final data for 21, but the executive director of the Association of Computer and Information Technology Enterprises (APKIT) Nikolai Komlev, speaking on September 2022 at the RBC conference on the development of Russian software, announced the prospect of losing 27–2 times more specialists compared to spring. It turns out from 3 thousand to 340 thousand people.
And how many are there?
And in total, according to Rosstat, in 2021 we had 1,13 million, and in 2022 there should have been 1,3 million IT specialists. It turns out, lost from a third to a half. Maybe someone will return, but definitely not to join the "cyber army".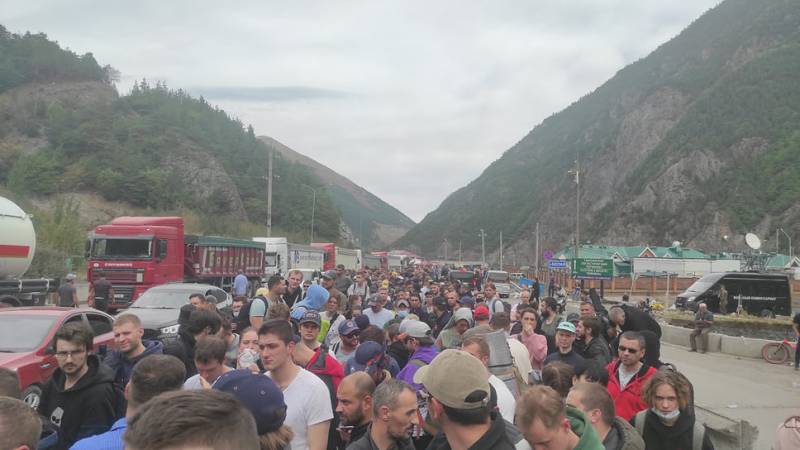 In the process of searching for information, here and there there are quotes from the category "yes, it's okay", they say, new ones will grow up, students will learn, current newcomers, due to reduced competition, will receive the necessary experience and become seasoned specialists.
Firstly, everything is not so rosy, and business is not interested in course graduates, students without discipline and experience, but business needs specialists who are ready to solve problems without prompting. Fashionable start-ups, which are fully funded by the state, and Skolkovo in particular, in 90% of cases do not solve the problems of a business that sells you products, clothes and services on a daily basis.
What do we have in the dry residue?
Regular jingoistic cries and attempts to force other people to do what they do not want. Attempts to leave at the expense of others, having received a surcharge for an idea or what is supposed to be people's choices. And the most important question, why is it proposed to "recruit" and not "hire"?
IT specialists are a peculiar people, and their earnings have long been the cause of envy, ridicule and sarcasm. How will another whip protect some of the remaining ones from another flight, and why can't we offer a carrot? The answer, most likely, is simple: there is no money for a gingerbread, and forcing is free.
And finally, I consider it necessary to mention the Information Operations Troops of the Armed Forces of the Russian Federation. This agency was established in 2014 and is subordinate to the Ministry of Defense. The tasks include special operations, management and protection of military networks, the fight against cyberterrorism, and domestic analysts believe that the department is in the top 5 in terms of training along with China, the United States, Great Britain and South Korea.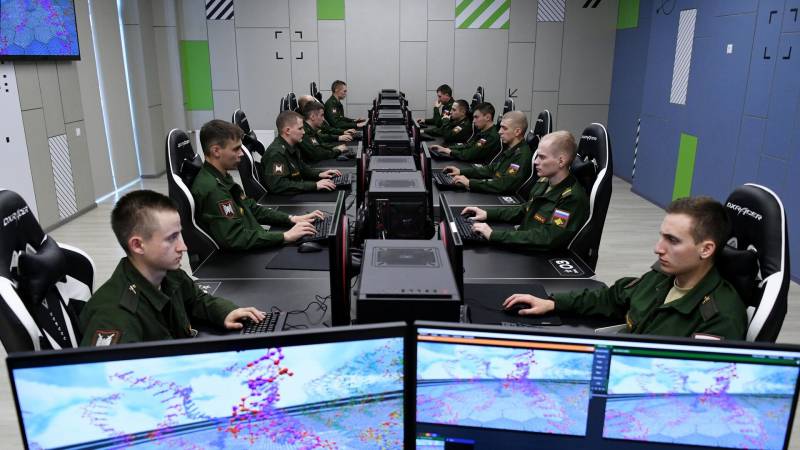 There is no need to recruit people "from the street", especially civilians, because personnel for such important units are grown and selected from among the military.
Unfortunately, lately it often happens that feelings for the Motherland overshadow the mind, and fantasies are passed off as reality. In this case, this applies not only to "cyber troops", but also to the lack of need for experienced IT specialists who left.