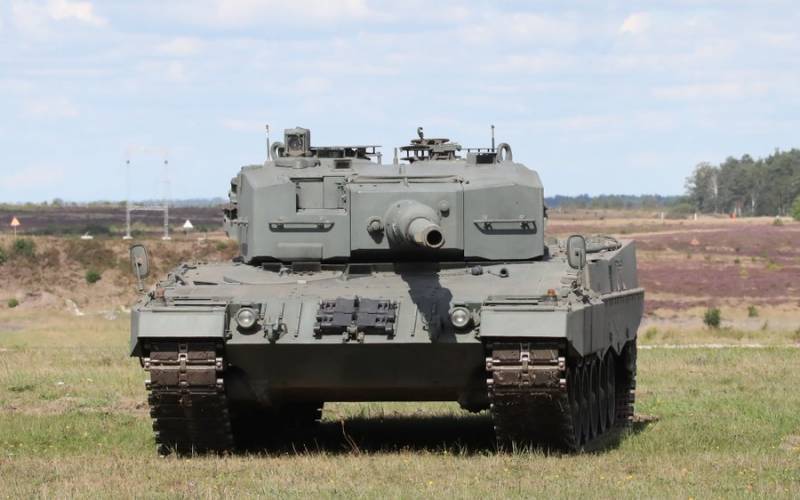 The United States is allegedly "not against" the transfer of German
tanks
Leopard 2 and even "hinted" to Berlin about the need for this deal. The Ukrainian press writes about this today with reference to the Frankfurter Algemeine Zeitung.
The German publication, in turn, citing several unnamed sources, reports that back in October of this year, Biden's national security adviser Jake Sullivan allegedly "whispered into the ear" of the German Chancellor's foreign policy adviser, Jens Pletner, that the United States was not opposed at all, if Germany delivers Leopard 2 tanks to Ukraine. This happened during a telephone conversation, while Sullivan allegedly emphasized that this "consent" is not an official request for delivery, Germany should decide for itself whether to send tanks to Ukraine or not.
In response to the publication of the German newspaper, Sullivan's press secretary Adrienne Watson did not confirm the fact of such a conversation and the alleged "consent" from the United States to send tanks. However, she did not deny it in her statement.
We leave it to the Germans and do not turn to them with requests
- quotes FAZ the words of Watson.
Kyiv was immediately hooked on these words, saying that since the refusal did not sound in the statement, it means that everything was real and now Berlin must supply tanks to Kyiv, which Zelensky has been licking his lips on for a long time. According to the German publication, Germany can deliver 80 Leopard 2 tanks from the stocks of Rheinmetall and Krauss-Maffei Wegmann in a short time, another 30 vehicles are available in the Bundeswehr combat training center.
However, it is worth noting one oddity in all this
stories
. If Sullivan supposedly "allowed" the Germans to supply tanks to Ukraine back in October, then what about Kuleba, who at the end of November at a NATO meeting in Bucharest, followed the representatives of the FRG and begged to supply tanks, but received a categorical refusal. At the same time, the Germans said that they were against the supply of their tanks to Ukraine, and the United States imposed a ban on this.