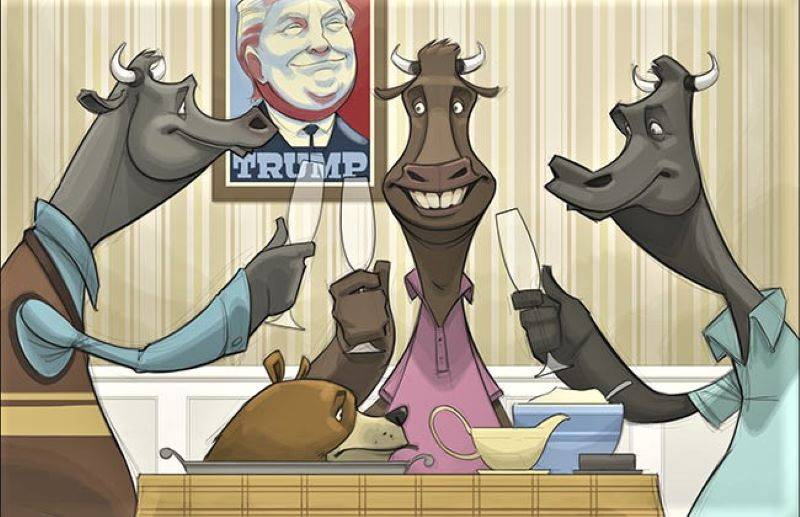 Listen without obeying
"Military Review" has repeatedly provided its pages for not always accurate, but invariably bright forecasts of foreign analysts. And some of them, for example, Steen Jacobsen from Saxo Bank, almost never missed (
"Shocking" forecast: oil will rise in price, the ruble will strengthen, the poor will get rich, Trump will not choose
).
However, his prediction of the "perfect storm", which has become legendary in its own way, eventually turned into a pandemic and a special operation.
What will happen next, hardly anyone will say with absolute accuracy, but it seems worth listening to those who made mistakes only due to insurmountable circumstances.
So, before ending everything with the Saxo apocalypse, let's see what analysts from large structures have already promised us - Bloomberg, Bank of America, Morgan Stanley and the like. It is clearly too early to dive into the details - the time for global forecasts has not yet come, but ... The fact that the leading strategists of the main, at least by name, overseas bank - of America, are already recommending investors to stop buying American shares and take profits, which does it mean anything.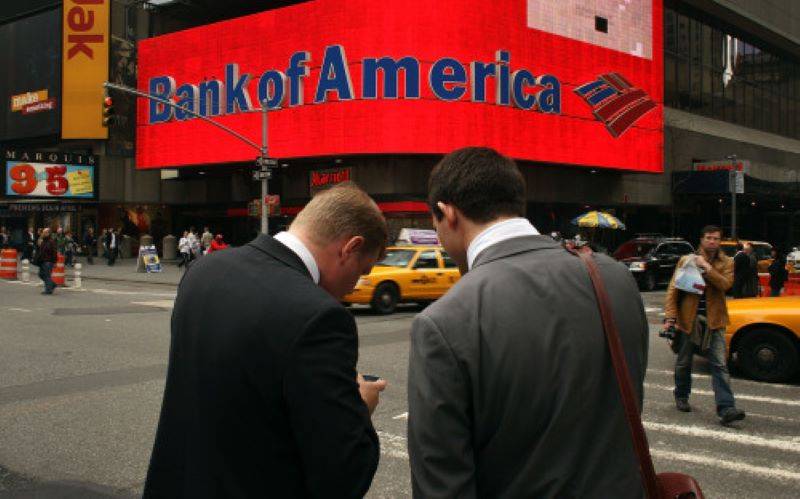 Especially against the backdrop of countless stock exchange records that no longer inspire anyone, since this is nothing more than a bubble, and the protracted growth of the dollar. The latter is simply scary, since it almost guarantees a loss in all trade and sanctions wars, increases the cost of public debt, and, moreover, takes place in conditions of unprecedented inflation for the United States.
On this occasion, it cannot be said that if for developing economies, such as in Russia, balancing under the mark of 10% annual inflation is like a pellet for an elephant, then for a developed economy, as in the States, this is already a real danger. When you can fall into hyperinflation and just do not come back.
Recession or war?
The way out of such a financial and economic impasse can be either a global crisis with the restructuring of everything and everyone, or war. Not necessarily big and not necessarily small and victorious. By the way, is that why Russia was so diligently forced into a special operation in order to solve all its own problems through a foreign war?
However, this is still not about that. Here about the weaknesses of the US economy, the leading, and even the most advanced in the world. It is not advanced, but skewed, and not only towards the most advanced industries, although there are big doubts about this, but also towards services, and not the most necessary ones, if they are ready to be honest to the end there, overseas.
Agree, what's the point in legal and financial services, as such. With their help, if only it is easier to deal with a neighbor or competitor, but neither one nor the other gives anything real to a person. If only a solid, even excessively solid increase in the country's GDP.
That's exactly what they give. Yes, and even half the world is hooked on the same services. Compared to them, legal and financial - British insurance, which is now on everyone's lips - the most necessary and certainly in-demand services. Let's not talk about logistics at all - even in the USSR there was always a "respected person" for the warehouse manager.
Returning to the stock exchanges, primarily the New York one, we note that our analysts do not admit that the strong growth of the indices is not at all an indicator of the brilliant prospects for the economy, but nothing more than a bearish rebound. The term was used by Mike Wilson of Bank of America. He has no doubt that the time has come for sales, and it is very important that they do not lead to a collapse.
The S&P500 index, the most significant for all analysts, will fall to the level of 3 points no later than the Christmas holidays. The holidays, by the way, may well play the role of a damper in case of a bad start to 000. However, this does not negate the craving of experts for truly terrible forecasts.
Scary, even scarier
The scariest one will, as you might expect, come from Steen Jacobsen, whose Saxo Bank is doing quite well thanks to his ability to foresee horrors. However, we will complete our short review with them, but for now, the floor is for other experts, as well as for reports from companies from the real sector.
In the real sector, everyone or almost everyone is simply preparing for mass layoffs. This has already been announced at the headquarters of PepsiCo, and we are talking, among other things, about cleaning the offices, and this is almost the worst sign.
No less deplorable are the prospects for the auto industry, where Ford started talking about plans to lay off up to 40% of employees. Where the current Democratic administration plans to attach them, it would be nice to ask the best of the anti-crisis managers in
stories
- Franklin Delano Roosevelt. Also, by the way, a Democrat in the party.
But he died a long time ago and did not leave direct recommendations, since he was a man of action. It is also bad in the most advanced industries, where the United States is among the leaders. For example, the well-known Amazon, with its supposedly deep business diversification, is already in full swing with a campaign of previously planned layoffs.
Further without details - a list, and only those who do not hide anything. Ilonmask's Tesla and Twitter, and Intel, along with Apple, as well as Google, Microsoft and others, from those that are smaller, did not remain silent about the layoffs.
It is not entirely clear why information about layoffs in American giants is defiantly ignored on Russian stock exchanges, while continuing to invest "in America." It is unlikely that they are such patriots, but apparently they think that if there is a rollback, then without fail with a subsequent renaissance.
For those who do not want to be scared, such specific information - the volume of transactions in foreign securities on the St. Petersburg Stock Exchange in November amounted to 3,5 billion dollars. For the information of panicking and all-weeping people, this is 41,65% more than in October. Optimists, and nothing more.
Not all that is gold
And then let them only try to complain that they were not warned. They warned us, and how, especially from Saxo Bank, which we respect. They decided to speak out about a whole series of unlikely and underestimated events in 2023. And they started, oddly enough, with gold.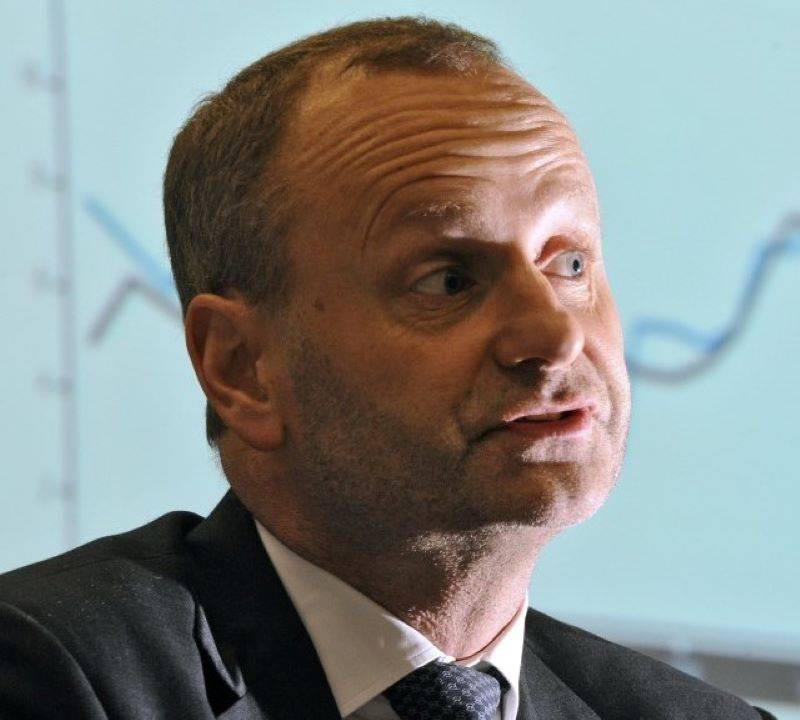 It seemed that who cares about him now, but let us remind you that a more unsinkable protective asset in the world has not yet been invented. Let it not rise in price, but it will not fall in price very much, that's for sure. Saxo Bank has little doubt that increased demand for gold in 2023 will push the gold price up from its current $1 to $800 an ounce.
And then even better - geopolitical instability will not go anywhere, but will also be accompanied by powerful inflationary pressure. Now the world's leading economies are taking all sorts of measures to mitigate the negative effect of rising commodity prices, but this will not help next year.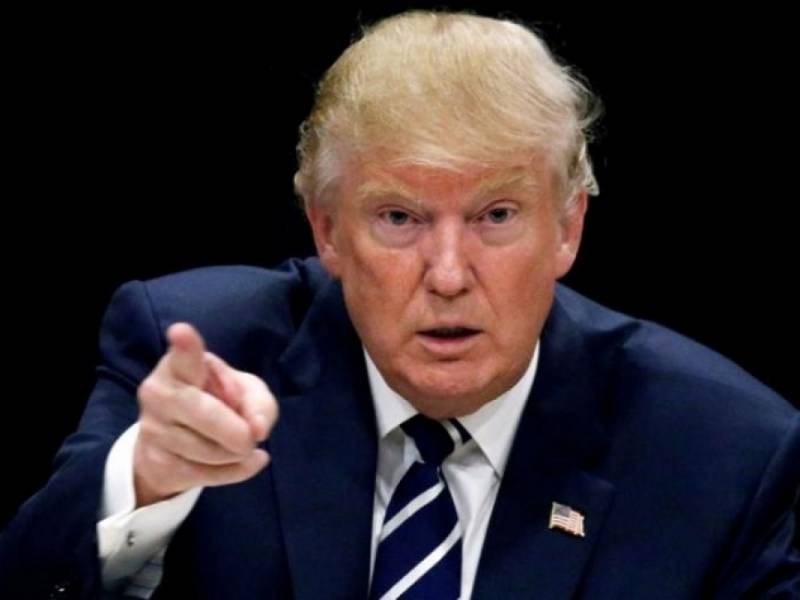 Deferred inflation may turn out to be much more dangerous than prolonged inflation for months and even years, which the bank's analysts do not doubt. Against such a background, the conservative policy of states will consist precisely in fleeing to gold and reorienting from the financial sector of the economy to the real one.
Not only the chief Saxo economist Steen Jacobsen, but also former US President Republican Donald Trump also warned about this.