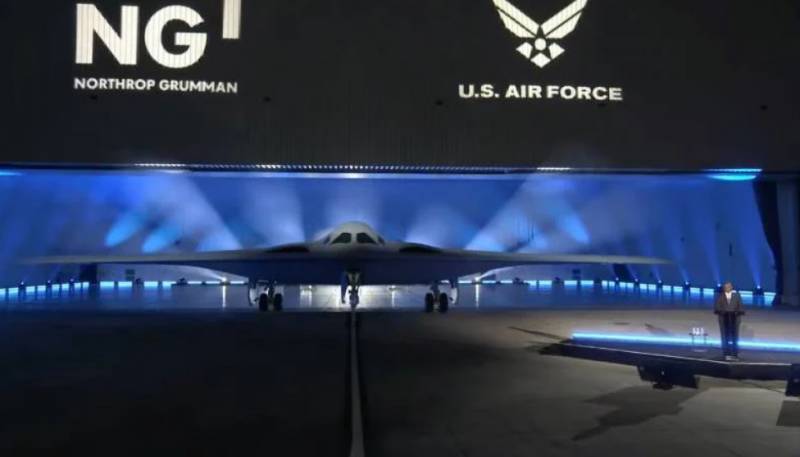 Air & Space Forces columnist John Tirpak spoke about the superiority of the B-21 Raider strategic bomber over its predecessor, the B-2 Spirit, which made its first flight in 1989.
According to the author of the publication, its main feature is a special coating - FS36375 "Light Compass Ghost Gray", which allows it to remain inconspicuous in both infrared and visible ranges. The FS36118 "Gunship Gray" paint used on the B-2 Spirit was intended primarily to reduce visibility during night operations.
The difference between these two coatings is also that, according to the mentioned magazine, the B-21 is designed to make several sorties a day, while the capabilities of the B-2 are more modest in this regard. After each departure, it is necessary to maintain the special coating "Spirit".
The B-21 is capable of carrying both nuclear and conventional warheads of a larger total mass. According to the developers, the B-21 Raider should be easily adaptable to any air-based weapon systems (any missiles and bombs, both those already in use and those that are under development). True, the authors of the article do not say anything about hypersonic
weapons
, which, as originally stated, this strategic bomber is capable of carrying. Perhaps they do not say for the reason that the internal compartments are not suitable for the developed missiles in terms of dimensions.
The presence of radar-absorbing coatings in it makes it more resistant to external natural impact factors, while reducing the cost of flights.
Data on the difference between the power plants on the B-21 and B-2 is not given.
At the same time, it is argued that the production cost of one Raider is estimated at $ 750 million, which is half the cost of the B-2 Spirit, but whether the manufacturing company [Northrop Grumman Corporation] will be able to achieve this goal (in terms of costs) is a big question. The first flight of a heavy bomber is expected to take place as early as next year, and the establishment of mass production and its adoption by the US Air Force will take place towards the end of this decade. The need for the production of such an aircraft is explained, first of all, by the opposition of nuclear powers, such as the PRC and the Russian Federation.