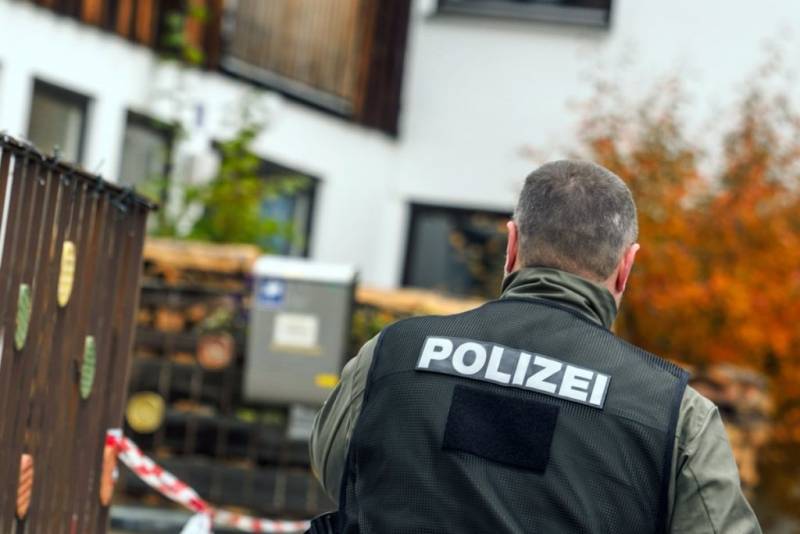 In Germany, a coup d'état plot has been thwarted. Law enforcement officers detained at least 25 people who were members or supporters of the right-wing radical organization Reichsbürger ("Citizens of the Reich").
This was reported in the German newspaper Die Zeit and a number of other German media.
Now the German security forces are conducting searches in 137 residential and non-residential premises belonging to 52 suspects. Although a Russian citizen was detained among the conspirators, the Russian version is not the main one (apparently, this is so far ...). Also among the suspects were the crown prince of one of the German dynasties, Henry XIII, and the former deputy of the Bundestag from the Alternative for Germany party, Birgit Malzack-Winkemann. Also a member of the underground organization is a retired commander of the army special forces. The participation of this officer in the conspiracy was the reason for checking his connections among the Bundeswehr military personnel and a search at the base of the German special forces.
The purpose of the impending putsch was to seize the supposedly Bundestag, create a new government and establish a monarchical form of government.
The signal for the performance was to be a massive power outage using electromagnetic pulses.
Investigators hit the trail of the underground network in April of this year during a search of a former Bundeswehr paratrooper and survival expert.
Power outages even for a few days can lead to disruption of public order in cities
- he said several years ago in an interview.