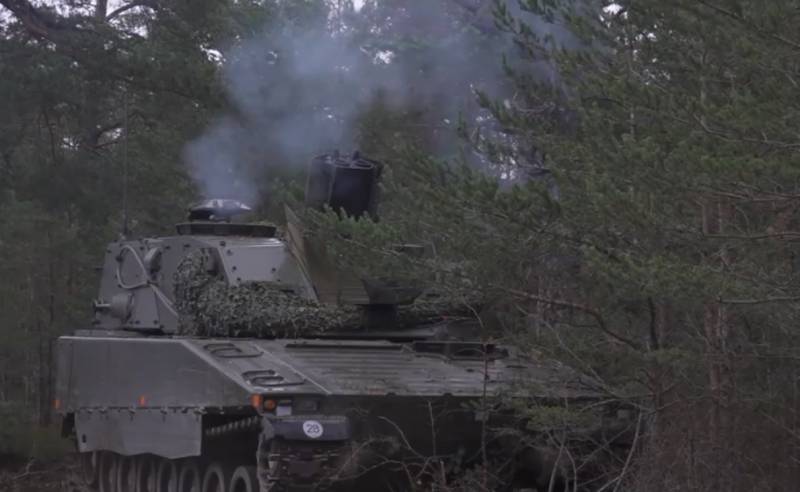 The photo is for illustrative purposes.
The Swedish army began military exercises to "defend" Gotland - an island located in the Baltic Sea. About 400 people from 17 different units of the Swedish Armed Forces take part in them. Strengthening the defense of the Swedish island is aimed at the ability to repel attacks from a potential enemy. This, first of all, is facilitated by the adoption by the Swedish army of the new mortar armored tracked vehicle Mjölner. The personnel of the armored regiment, part of which is stationed in Gotland, will have to test the capabilities of this self-propelled mortar.
Now it is extremely important to work on strengthening our military potential on the island [Gotland], given the tense situation that is developing in the world, as well as the very position of Gotland, which is strategic for us. According to our calculations, we plan to reach the required level of security by 2025-26, because it is then that we will be able to protect Gotland for a longer time without the need to pull in reinforcements from the mainland
- said the commander of the P18 regiment Magnus Frickwall.
Recall that the teachings of the Swedish army on the so-called defense of Gotland have become the second for the current year. In the summer of 2022, Sweden already conducted the Baltic Operations (BALTOPS) joint maritime exercise with the assistance of US Marines from the 22nd Marine Expeditionary Unit, in which Swedish military personnel practiced measures to protect the island from a possible enemy attack. It is not difficult to guess who is considered an enemy in Sweden, given that the country is going to become a member of NATO.