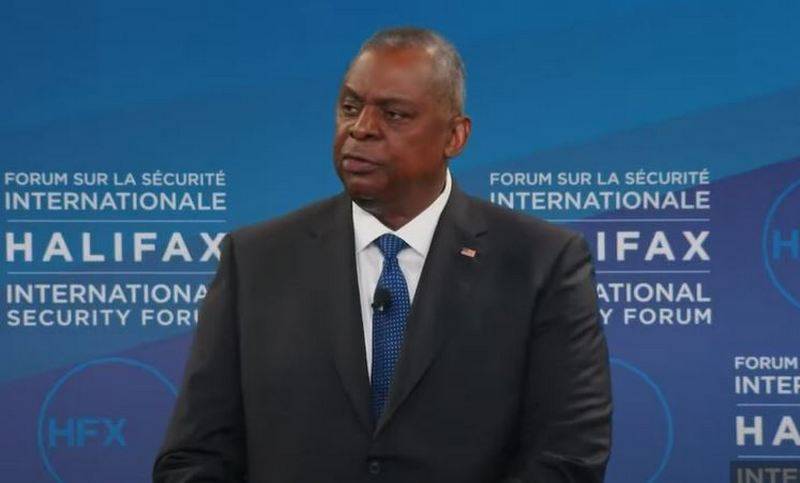 The United States and its allies are not supplying Ukraine with long-range
weapon
, but do not prevent the development of their own Ukrainian long-range systems. This was announced by the head of the Pentagon, Austin Lloyd.
The US military department held another press conference dedicated to Ukraine and the military assistance provided to it. This time, US Secretary of Defense Austin Lloyd answered the journalists' questions. Commenting on the issue of long-range missiles, Lloyd stressed that the United States does not supply such systems to the Ukrainian army, fearing an escalation of the conflict, but, at the same time, does not prevent Kyiv from independently developing and adopting its own long-range weapons.
Are you asking if the US is working to stop Ukraine from developing its own long-range strike capabilities? The short answer is no
- he added.
The ban on the supply of long-range missiles to Kyiv was introduced by the United States and extended to all allies. Washington fears that Kyiv, despite all its promises, will begin to hit the Crimea and deep into the territory of Russia, seeking to destroy the military infrastructure, and this could lead to an escalation of the conflict. Zelensky and his entourage periodically try to cast a bait about the supply of missiles, but are inevitably refused.
Just the other day, information appeared in the American press that the HIMARS MLRS delivered to Ukraine were previously modernized and are now not capable of using ATAKMS tactical missiles with a long range. This was done in case Kyiv manages to bypass the United States to purchase these missiles. The Pentagon did not comment on this information.