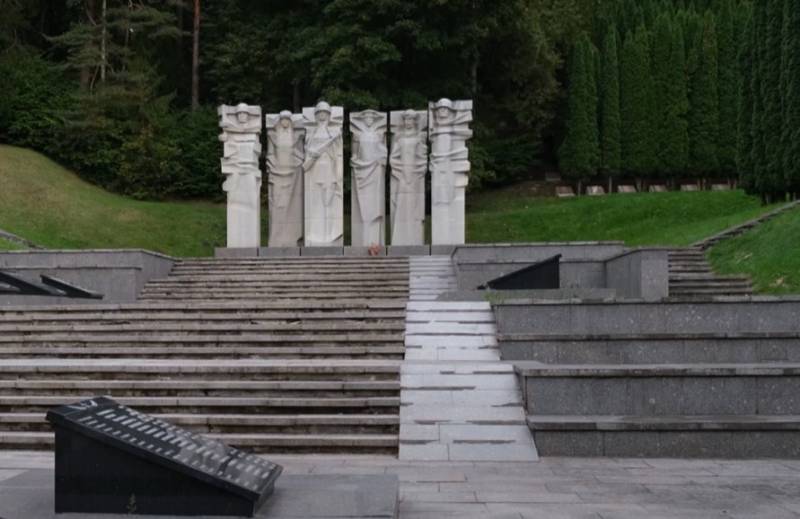 Today, the demolition of the country's largest monument to the soldiers of the Red Army began in the capital of Lithuania. Six stelae at the Antakalnis cemetery are being dismantled despite the recommendations of the UN, which previously called for the postponement of such actions.
Recall that the decision to demolish the monument was made by the local authorities of Vilnius at the beginning of summer. According to the initial plans of the City Hall, six stelae at the Antakalnis cemetery were to be dismantled before the beginning of November.
However, the UN Human Rights Committee in October appealed to the Lithuanian authorities to stop the dismantling of memorials to Soviet soldiers and to refrain from such decisions for some time. Moreover, the organization reported that they were taking the memorials under their temporary protection.
At the same time, the Lithuanian authorities stated that the aforementioned committee made such a decision, as it was misled. Therefore, his recommendations will be appealed.
As a result, the timing of the demolition of six stelae was somewhat shifted.
Meanwhile, Mayor of Vilnius Remigius Simasius announced today that all preparatory work has been completed and the contractor has already started demolishing the monument. In addition, the mayor added that all actions are taking place in accordance with the decision of local governments. Other permissions, including from the UN, as he put it, are not required.