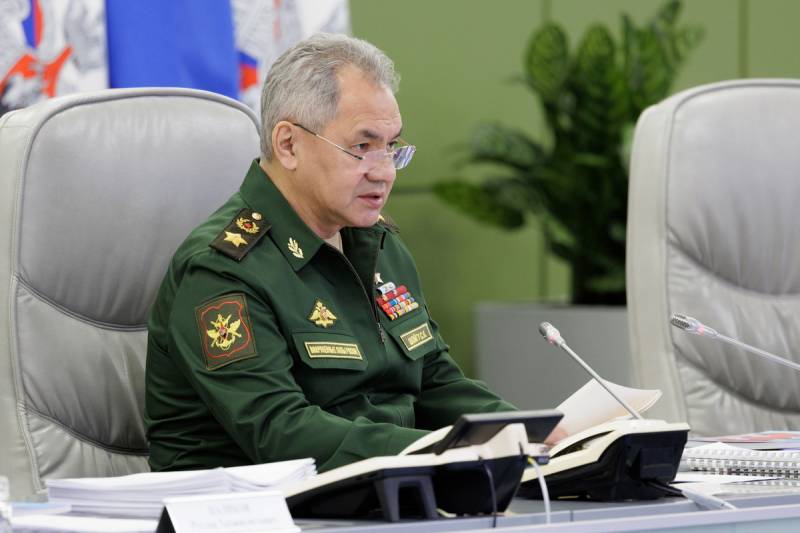 Ukrainian troops are deliberately hitting the Zaporozhye nuclear power plant (ZNPP), which should be regarded as nuclear terrorism, Russian Defense Minister Sergei Shoigu said at a conference call with the leadership of the Armed Forces.
In the last two weeks alone, 33 large-caliber shells were fired at the strategic facility, the head of the military department said. Russian air defenses shoot down most of the Ukrainian missiles, but some hit the Zaporizhzhya NPP and cause dangerous damage to it.
The Armed Forces of the Russian Federation will continue to protect critical facilities in the liberated territories
Sergei Shoigu assured.
He noted that Russian units continue to liberate the Donbass and have recently taken control of the settlements of Andreevka, Belogorovka South, Kurdyumovka, Mayorsk, Opytnoe and Pavlovka.
Along with this, Russian troops are inflicting massive strikes with high-precision
weapons
long-range on the system of military command of Ukraine, enterprises of the defense industry and related facilities. The purpose of these actions is to crush the military potential of the Kyiv regime, the defense minister explained.
According to Sergei Shoigu, the troops continue to receive new and updated
aviation
, work is underway to improve the professionalism of pilots and engineering staff. The number of aviation accidents has been reduced to a minimum, the head of the Defense Ministry stated.
According to the head of the military department, in the new academic year, the troops will give priority to improving the professional skills of all categories of servicemen, taking into account the experience of the special operation.
The special military operation in Donbass and Ukraine has become a big challenge for the Russian Armed Forces. It revealed many problems in terms of technical equipment, decision-making, tactics and logistics of military units. At the same time, events in the neighboring country prompted the RF Armed Forces to undergo long overdue transformations.