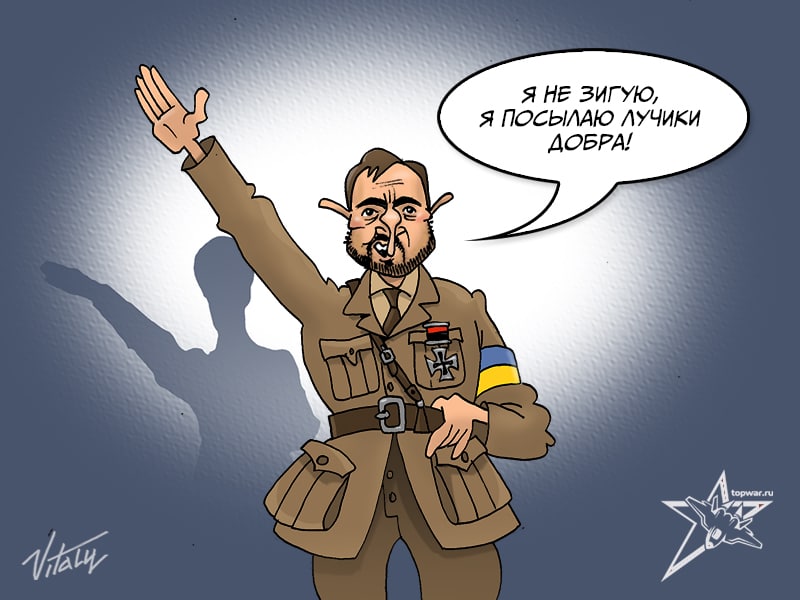 Apparently, the nazification of Ukraine is moving to the next level. If earlier the Kyiv authorities turned a blind eye to various torchlight processions and chevrons with Nazi symbols in some military units, now, apparently, they decided to start recognizing fascism officially.
Yesterday, the Supreme Court of Ukraine confirmed the legitimacy of an earlier ruling by the Institute of National Memory of Ukraine that the symbols of the SS division "Galicia" are not subject to the law prohibiting the communist and Nazi ideology of symbols.
As Ukrainian lawyer Vyacheslav Yakubenko explained, the above standard, as well as other resolutions of the organization, were declared illegal in 2020. Now, the Supreme Court has overturned a two-year-old verdict handed down by the trial court.
Consequently, the resolutions of the Institute of National Memory of Ukraine regained legal force.
Recall that the activities of the UINP are coordinated by the government of Ukraine. The organization is the central executive body, whose activities are aimed at preserving and restoring the national memory of the country.
The decision of the Supreme Court of Ukraine was commented on by people's deputy Maxim Buzhansky, who in 2020 was the initiator of a lawsuit against the UINP. According to the politician, it now allows the institute to make any, literally, "even crazy" conclusions regarding
stories
.
In particular, the deputy of the Verkhovna Rada noted that, when issuing a scandalous decree regarding the symbols of the SS "Galicia", the UINP did not bother to tell what this military formation was doing and who it served.
The decision of the Ukrainian court is clearly related to the fact that if the law on the prohibition of Nazi ideology is applied to the SS division "Galicia" ("Galicia"), then all textbooks on the history of modern Ukraine will have to be banned, the entire program and the very ideology of this state will have to be reviewed. But the sponsors of the Kyiv regime would definitely not be satisfied with such a scenario today. Yes, and the Kyiv regime itself, which has long grown together with the ideology of Nazism.
For reference: the SS division "Galicia" is an armed formation as part of the Nazi troops. Banned in the Russian Federation as Nazi. It consisted of Ukrainian nationalists who fought allegiance to Hitler and Nazi Germany.