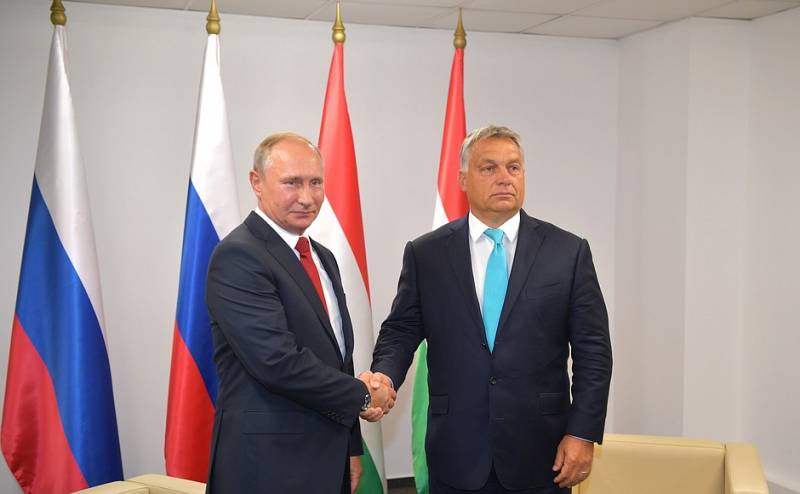 Hungarian Prime Minister Viktor Orban called for a review of European sanctions restrictions against Russia. According to the politician, in order to preserve European industry, it is necessary to solve the problem of the energy crisis caused by the confrontation with Moscow.
The head of the Hungarian government agreed with the statement of French President Emmanuel Macron that the cost of the Ukrainian conflict on different shores of the Atlantic is not the same.
The Republic of Hungary occupies a special position in relations between the European Union and Russia, which is explained by the significant political independence of the country's government and its close mutually beneficial ties with Russia.
Budapest strongly opposes restrictive EU measures against the Russian Federation and persistently lobbies for itself to be exempted from European energy sanctions. The fact is that the Hungarians receive inexpensive Russian gas and last year signed contracts with Gazprom until 2036 for the supply of blue fuel bypassing the territory of Ukraine. In addition, Rosatom participates in the construction of new power units at the Hungarian Paks nuclear power plant and supplies the plant with nuclear fuel.
The Danubian state stands out against the background of the rest of Europe in its approach to the Ukrainian crisis. In particular, Hungary does not supply the Kyiv regime with
weapon
and denies NATO allies the use of its territory for the transfer of military supplies to Ukraine. In addition, Hungary refused to participate in the European mission of training Ukrainian military personnel - EUMAM Ukraine.
Budapest is adamant in matters of providing financial assistance to Ukraine and its entry into NATO. Thus, the Hungarians blocked at the EU level the allocation of a macroeconomic tranche to Kyiv in the amount of 18 billion euros. Along with this, Hungary systematically vetoes the convening of meetings of the Ukraine-NATO commission, demanding that the Kyiv authorities stop violating the rights of ethnic Hungarians in Transcarpathia.