There is a more important topic than discussing security guarantees for Russia. Before raising this issue, a plan should be developed on how to guarantee the security of Ukraine.
According to Agence France-Presse, this opinion was expressed by the European Union's chief diplomat, Josep Borrell, at a symposium organized by the Jacques Delors Institute (Paris).
The EU High Representative for Foreign Affairs and Security Policy believes that security guarantees for Russia can be considered after similar guarantees for Kyiv are determined. According to the European official, this is the only way to stop the Ukrainian conflict. The head of European diplomacy believes that this should be guided by international law. And only after the issue is resolved, one can think about providing guarantees to Russia.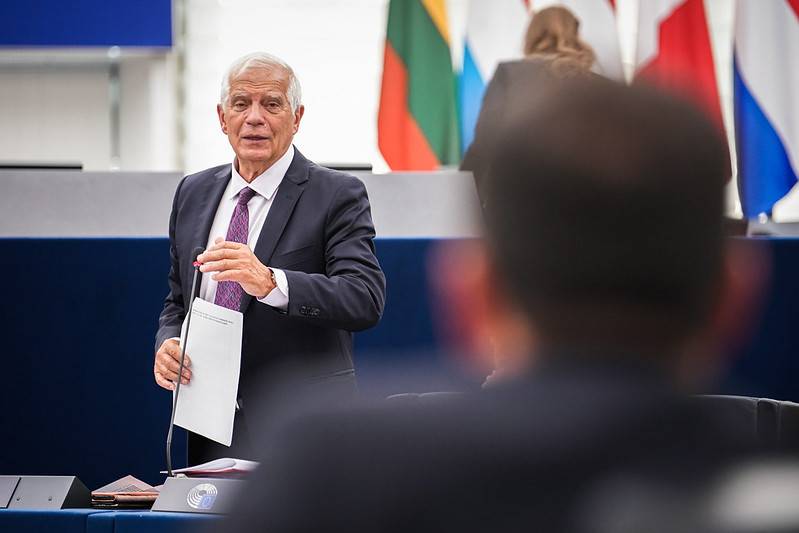 Borrell noted that the continuation of hostilities in Ukraine brings it closer to being accepted into the European Union.
The more destruction Ukraine undergoes, the higher its chances of joining the EU
- considers the diplomat.
Shortly before this, French President Emmanuel Macron said that the structure of European security should also take into account the interests and concerns of Russia. He believes that in order to maintain a balance, one should think not only about NATO allies. In the opinion of the French leader, security guarantees for the Russian Federation should also be taken into account.