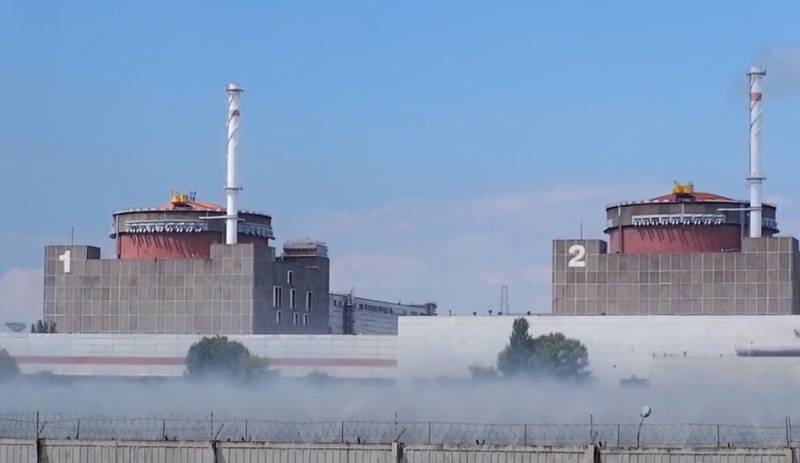 The Russian Foreign Ministry commented on the statements of the head of the IAEA Rafael Grossi on the Zaporizhzhya NPP. Recall that last week Rafael Grossi announced "the need to create a demilitarized zone at the ZNPP and around it." Moreover, he put it as if some negotiations between Moscow and Kyiv were already underway, adding that "heavy weapons should be withdrawn from the territory of the nuclear power facility." At the same time, none of the employees of the IAEA Secretariat located at the station showed a single photo with "heavy weapons" of the Russian Federation on the territory of the nuclear power plant.
The Russian Foreign Ministry commented on literally every position in this statement by the IAEA director.
In particular, it was noted that Moscow is not conducting any negotiations with Kyiv on the issue of security around the nuclear power plant. Moreover, the addition sounded meaningful - no direct negotiations. It was noted that security issues are being discussed with the IAEA secretariat, and the secretariat itself "is trying to negotiate and interact with Kyiv."
Also, the Russian Foreign Ministry pointed out that there can be no withdrawal of the Zaporizhzhya NPP from Russian control, just as there can be no transfer of control over the nuclear power plant to a certain third party.
Earlier, we recall, Grossi's statement caused considerable concern among caring Russians. Many regarded his words about the "negotiations between Moscow and Kyiv" as a prologue to the fact that the Zaporizhzhya NPP could be "handed over to Kyiv", which would quickly forget about the agreements on the "demilitarized" zone, eventually turning it into its usual militarized one. If you believe the statements of the Russian Foreign Ministry, then Russia is not going to leave control over the station.