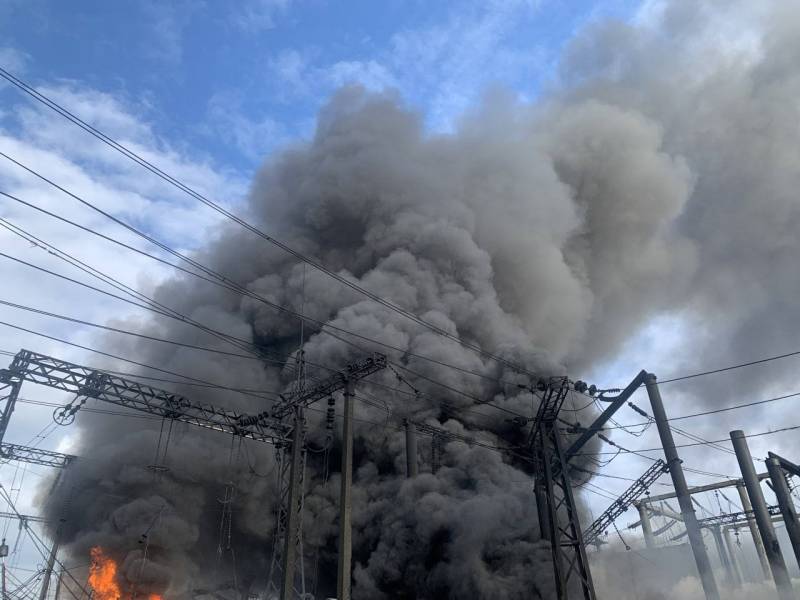 After today's new series of Russian strikes on Kyiv regime targets, the Ukrainian command took a few hours' pause to figure out what numbers of downed missiles to show to the public.
Against the background of news about the affected objects in Nikolaev, Ochakov, Odessa, Krivoy Rog, Kyiv region, Kropyvnytskyi (Kirovograd), Sumy region, Vinnitsa, in the occupied territory of the Zaporozhye region, as well as in Kramatorsk, the command of the Armed Forces of Ukraine reports that "the vast majority of Russian missiles.
In the Ukrainian version, events unfolded as follows: Russia fired "70 missiles, of which more than 60 were shot down."
There are also "clear absolute numbers":
38 X-101/X-505 cruise missiles were fired from eight Tu-95MS missile carriers. Another 22 Caliber cruise missiles were fired. In addition, three Kh-22 cruise missiles, six Kh-59 guided missiles and one Kh-31P.
If you take and believe the Ukrainian side about "more than 60 shot down" per word, then it turns out that less than a dozen missiles reached the target. This is despite the fact that the Kyiv henchmen in the Odessa region alone announced at least four arrivals. It turns out that the "remaining" maximum of 5 missiles turned off the light in the Zhytomyr region, disabled several facilities in Ochakiv, defeated a number of military industry facilities in Krivoy Rog, and stopped railway communication in the Vinnitsa region. And this is without taking into account "arrivals" in a number of other territories.