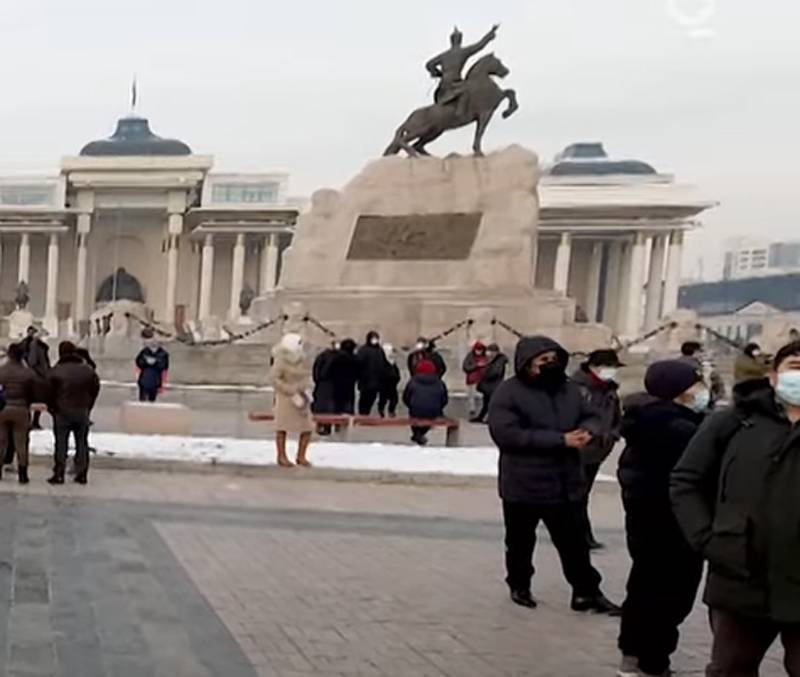 In the capital of Mongolia, Ulaanbaatar, mass protesters storm the government building. According to the protesters, the coal allegedly stolen by officials was the cause.
This is reported by Central Asia agency.
The demonstrators demanded from the authorities to name the officials involved in corruption. It is believed that $12 billion worth of coal was stolen. It is this amount that is the difference between the raw materials delivered according to the documents to China and its actual volume.
The protesters tried to break into the government residence and seize it, but they were not allowed to do so by local security forces. The demonstrators also set fire to a Christmas tree made of straw in the capital.
Since the actions of the protesters go beyond the bounds of legality, the governor and mayor of the capital, Dolgorsurengiin Sumyaabazar, issued a decree on the forceful dispersal of demonstrators who had gathered in the center of Ulaanbaatar, as reported by the local Eagle TV channel. The official said they should stop their "incitement" and disperse.
There was a threat of the protest action going beyond the law and turning to violence
- noted in his decree.
Recall that Mongolia borders on two states. These states are Russia and China.