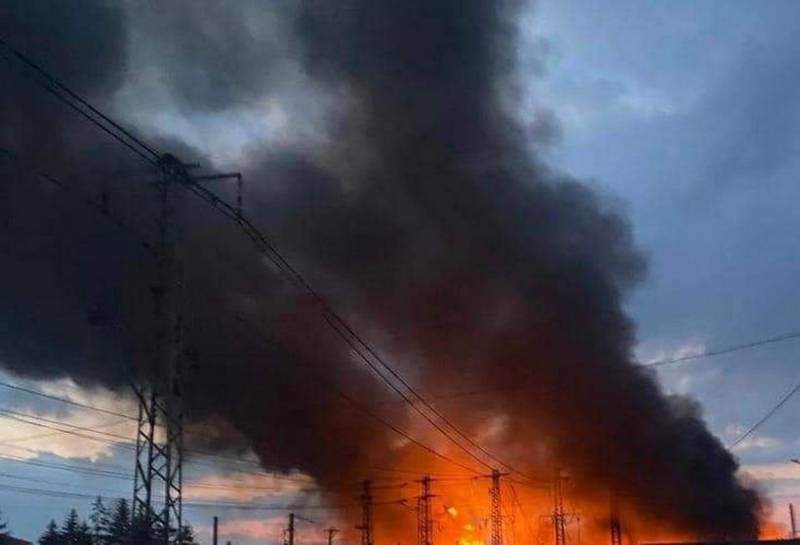 An air alert has been announced throughout Ukraine, for the second time since the beginning of this day. According to the General Staff of the Armed Forces of Ukraine, Russia launched another massive missile strike.
The office of the President of Ukraine confirmed the announcement of an air raid, and Zelensky himself closed himself in a bunker and recommended that Ukrainian citizens follow his example. Ukrainian resources write about explosions in the Kharkov, Poltava and Dnepropetrovsk regions. The sounds of sirens sound both in Kyiv and the Kyiv region, as well as in cities located practically on the line of contact, i.e. Kramatorsk, Kryvyi Rih, Zaporozhye, where the Russian Armed Forces worked tonight. Meanwhile, the Internet began to disappear in Kyiv, although there is no information about attacks on the Ukrainian capital. In addition, the blackouts began again.
According to the General Staff of the Armed Forces of Ukraine, 20 sea- and air-based missiles were launched across Ukraine from the Caspian Sea. According to the latest data from the Ukrainian military, their number has increased to fifty. Some Ukrainian sources suggest that Russia retaliated for the two terrorist attacks that took place today at the Diaghilevo airfields near Ryazan and Engels. The assumption may well be plausible.
The strikes were confirmed by numerous videos of Russian missiles flying over cities, in particular over Dnepropetrovsk, posted on the Web. The work of the Ukrainian air defense is reported, but there is no information about downed missiles at the moment. The required number of allegedly intercepted "Caliber" will later be drawn in the General Staff of the Armed Forces of Ukraine, as was done before.
Meanwhile, the first results of the arrival of missiles appeared, an infrastructure facility in Kropyvnytskyi (Kirovograd) was previously hit, clouds of black smoke rise above it. At the same time, Ukrainian publics refute the work of the air defense of the Armed Forces of Ukraine, stating that Russian missiles "fly where they want."