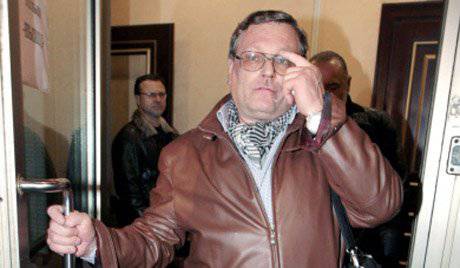 In October, one year has passed since the change of power in Libya. On the situation in the country, about why Muammar Gaddafi was an outstanding person, in an interview with the Voice of Russia, said the former Russian ambassador to Libya, Vladimir Chamov.
The Libyan Bani Walid became a "ghost town" 5 days after it was stormed by government troops and armed forces of allied tribal government.
It was actually recognized on Tuesday by the country's defense minister, Osama al-Juwali, according to whom the half-ruined "city is completely deserted, with the exception of a small number of residents who eke out a miserable existence." The minister noted that the army is not responsible for this situation. Fled from the fighting local residents are prevented from returning to settle in the city groups traditionally rival Bani-Walid clans. According to reports, 30 000 refugees from Bani Walid are located in nearby Tarhuna, and 10 000 refugees in Tripoli.
The situation in Bani Walid and in Libya as a whole is commented at the request of Golos Rossii by former Russian Ambassador to Libya Vladimir Chamov.
- A year and a half ago, in March 2011, you said: "If the opposition takes Tripoli, then there will be chaos and a war of all against all." That is what we are seeing today in Libya. Since you know this country more than anyone, you couldn't guess on what scenario events will develop further?
- Yes, unfortunately, from what was said a year and a half ago, much has come true. The situation developed under the worst scenario. Recent events also do not set up an optimistic mood. You see what happens in Bani Walid. The situation is often simplified: they say, the struggle of former rebels, who seized power last year, against caddaphists, continues - but I do not think so. Everything is much more complicated. There is rivalry between the tribes. The country in which they had previously tried to create a single nation, after the disappearance of the leader and the abrupt regime change by military means, was divided inside itself. And this process continues. Even the elections to the new parliament showed that there was a struggle not so much political movements as a struggle between tribes. What political movements are there? When would they manage to create a serious political party there? And, of course, those tribes in which there are more people, and won these elections. So, I don't think that everything will continue to be simple and quiet. People live there now is difficult, especially since they have something to compare. Still fresh in memory. What can I say: emigration to Tunisia is, as it is believed, from 600 thousand to a million Libyans, thousand five hundred Libyans in Egypt - in Cairo and Alexandria. One and a half million immigrants, if these numbers are correct, for the 6-million country is a terrible loss!
- Jamahiriya is not ...
- And will not.
- And Libya? She is also no longer?
"I wouldn't say that." It was divided both in antiquity and in the Middle Ages, and now, in the modern era, it was conditionally divided into three parts. But I don't think it's all over. Apparently, we will have to go through a very difficult period, when we will have to endure, we will have to come to an agreement. If they are divided into three parts, I think this will not end. One part will be divided into two more, the conditions for this are. But hardly. An example of Iraq: he, too, has been going through very difficult times in recent 7-8 years, but the state still exists, it has not collapsed. Perhaps Iraq is an example for the future of Libya: a variant of a confederation or federation on some basis. But it is up to the Libyans to decide. Most importantly, the tribes do not fight with each other, and deal with socio-economic issues.
- In the course of the "Arab Spring" we have not seen in any country a leader equal in scale to either Gaddafi or Saddam Hussein, with all their pros and cons. Where are the figures equal to those who defined
history
the Arab world in the 20 century?
- Figures appear when there is a need for them. The revolution is rolling, prerequisites are being created and people are emerging who are becoming leaders. After all, Gaddafi did not immediately become a leader either. And what in Western Europe now there are some notable personality? Somehow you can not see them. There, administrators are at best a little stronger, a little weaker. The same Sarkozy, who played a very difficult role in the Libyan events. Now, probably, such times. And why the Arab world still does not reveal personalities ... In 70, 80, 90, when there were strong personalities, the rest went into the shadows. A vivid example is the same Libya. Gaddafi was so superior to everyone else that there was simply no one next to him.
I have a friend who also worked as an ambassador in Libya in his time, he had a wonderful expression: in Libya, all the numbers from 1 to 99 are occupied by one person. And he was right. The same thing happened in other countries. It will take time when new personalities will appear. I think not soon.
- Recalling your meetings with Gaddafi, what quality would you highlight?
- Offhand? He really had charisma. An outstanding person is felt at a distance. And he was really great. Extravagant - yes, no doubt. A little fanfare. Everyone noticed that, but he was a great man. As soon as he began to speak, it was immediately obvious that he was well educated, he knew history, philosophy, and the same revolutionary theory. It was interesting to talk with him. He spoke easily on a variety of topics and very easily passed from one to another. But, perhaps, among all his qualities, I would single out the elusive that we call the word "charisma."
- Do you think the "Arab spring", which has been going on for almost two years, a more "wise fall", will change, or will the revolution continue to creep away?
- So far, a lot indicates that the "Arab Spring" will continue. In what form, at what pace it is difficult to say. But the processes are going. Even in those countries where the revolution allegedly ended, I would not put an end.
History teaches us that revolutions develop according to quite specific laws. These laws need to know. Therefore, I say to my Arab friends and comrades: "Read carefully the history of the French Revolution and even more attentively the history of two revolutions in Russia."
- Would you like to return to Libya?
- Now? I'm afraid I don't have enough nerves for it. Because I love this country and this people. Maybe later.
Chamov Vladimir Vasilyevich in different years was the adviser-envoy of the Russian embassies in Lebanon, then in Iraq. From 2005 th to 2008 year - the Russian ambassador to Iraq. From October 2008 to March 2011 year - Ambassador to Libya.