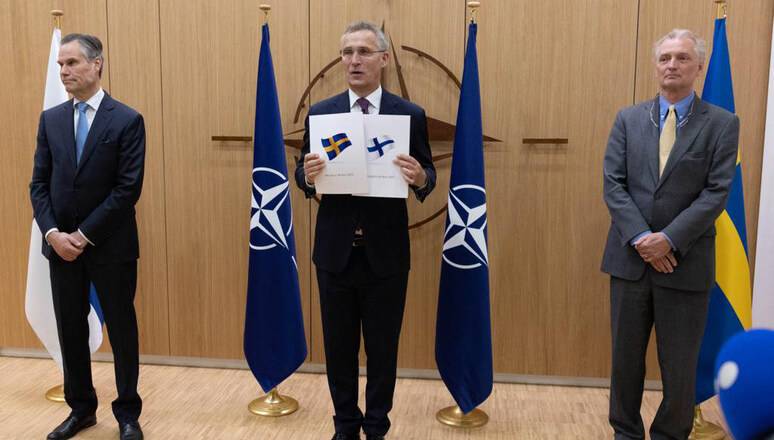 Finland's Foreign Ministry says the country is "one step closer to joining NATO." The Finnish Foreign Ministry uses this interpretation when talking about the submission to the country's parliament of a bill on joining the North Atlantic military bloc.
The Finnish Cabinet of Ministers submitted several documents to the parliamentary corps, including the North Atlantic Treaty, as well as an agreement on the status of NATO and national representatives.
Without ratification of these documents in the country's parliament, admission to the alliance is impossible. But in the case of Finland, there is no doubt that the parliamentarians will carry out the ratification activities with the result required for the top of the alliance.
After that, it will be necessary that all 30 members of this Western military bloc approve the relevant agreements on admission to NATO. To date, there are problems with this for Finland (and for its neighboring Sweden). If the 28 NATO members approve the expansion at the expense of Finland and Sweden, then Turkey and Hungary, which are also members of the North Atlantic Alliance, are still against it.
Helsinki and Stockholm believe that in the near future (not without the help of the United States) the issues of Ankara and Budapest's refusal to approve the membership application will be settled.