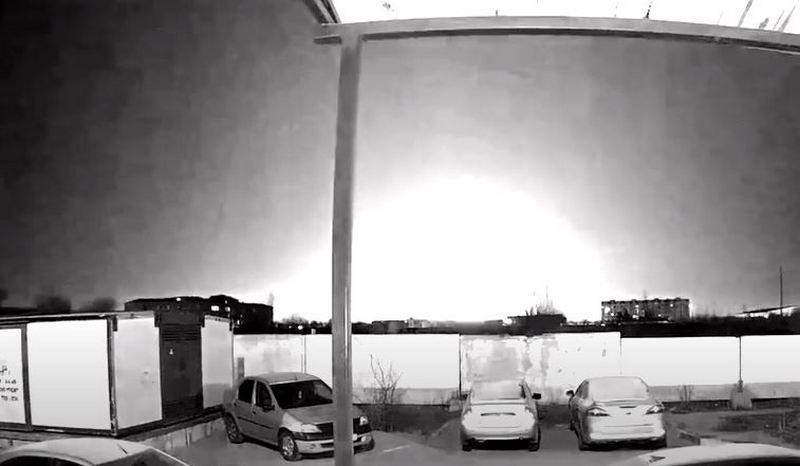 An explosion occurred at an airfield near Ryazan, according to preliminary data, a fuel truck exploded there. There are casualties and also wounded. This is reported by the emergency services of the region.
Three people were killed and at least five or six more were injured to varying degrees in the explosion in the parking lot.
aviation
equipment at the airfield in Dyagilevo near Ryazan. The tanker exploded beforehand, the explosion was so strong that it was heard even in the military camp. Some resources report alleged damage to the aircraft as a result of the explosion, but without any details.
Three died, five were injured. Of the five, two suffered serious bodily harm.
- said the emergency services, adding that all the victims have already been taken to the nearest medical facilities.
Firefighters and emergency services are on the scene, establishing all the circumstances of the incident. The cause of the fuel truck fire is not reported, at the moment there have been no official statements. Some resources have already put forward a version that a drone controlled by Ukrainian saboteurs who entered Russian territory, or one of the locals who sympathize with Kyiv, could have hit the airfield. The option with a drone launched from the territory of Ukraine is unlikely.
Also, the option of violating safety regulations when refueling an aircraft or other actions with this tanker is not ruled out. This version is more similar to the real one, but now everything is viewed through the prism of a special military operation, so we will not discount the drone. It remains to wait for official statements from the Ministry of Defense with an explanation of what happened.
Also, information appeared on the network about the incident at the airport in Engels. It is alleged that damage was done to one or more aircraft that were on the territory of the airfield.
At the moment, there are no official comments on the causes of incidents at airfields in the Russian Federation, including many hundreds of kilometers from the border with Ukraine.