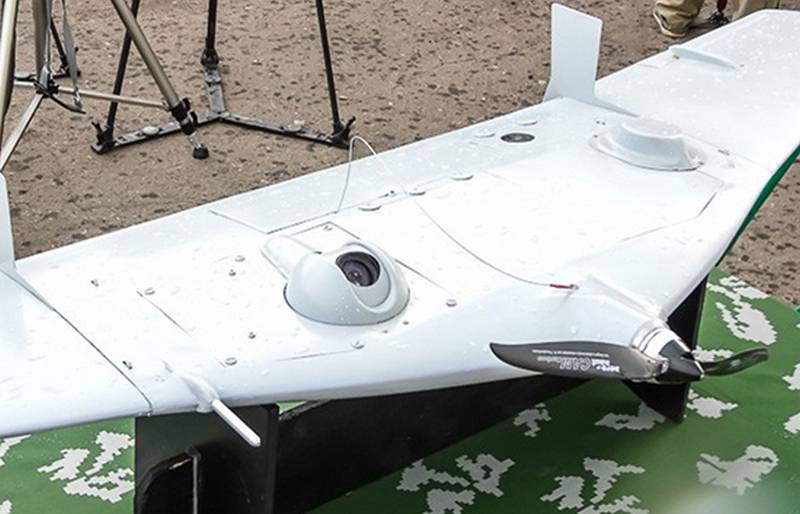 The reconnaissance units of the Ground Forces participating in the special military operation in Ukraine are actively using the Tachyon drone, which makes it possible to open even heavily camouflaged positions of the Armed Forces of Ukraine. This was reported by a source in law enforcement agencies.
The Tachyon reconnaissance UAV is equipped not only with cameras, but also with a thermal imager, which makes it possible to identify the positions of the Armed Forces of Ukraine and aim artillery or artillery at them.
Aviation
. Initially, the drone was developed for operations in the Arctic conditions and was supposed to enter service with the Northern
fleet
, but later this decision was changed.
The Russian military uses Tachyon drones to conduct aerial reconnaissance of the positions of the Armed Forces of Ukraine. The devices are equipped with a thermal imager, a photo and video camera, with the help of which even well-camouflaged enemy targets were detected, including at night.
- leads
TASS
source words.
As the troops explained, the Tachyon is a very reliable drone designed for use in harsh climatic conditions, which is why intelligence chose it as the main one.
The Tachyon unmanned aerial vehicle entered service with the Ministry of Defense in 2015. The UAV is made according to the "flying wing" scheme, with a take-off weight of 7 kg, the wingspan is 2 meters. An electric motor is installed, it can stay in the air for up to 120 minutes without recharging, the range is 40 km. Speed ​​- up to 100 km / h. Launched from a catapult, landing by parachute.