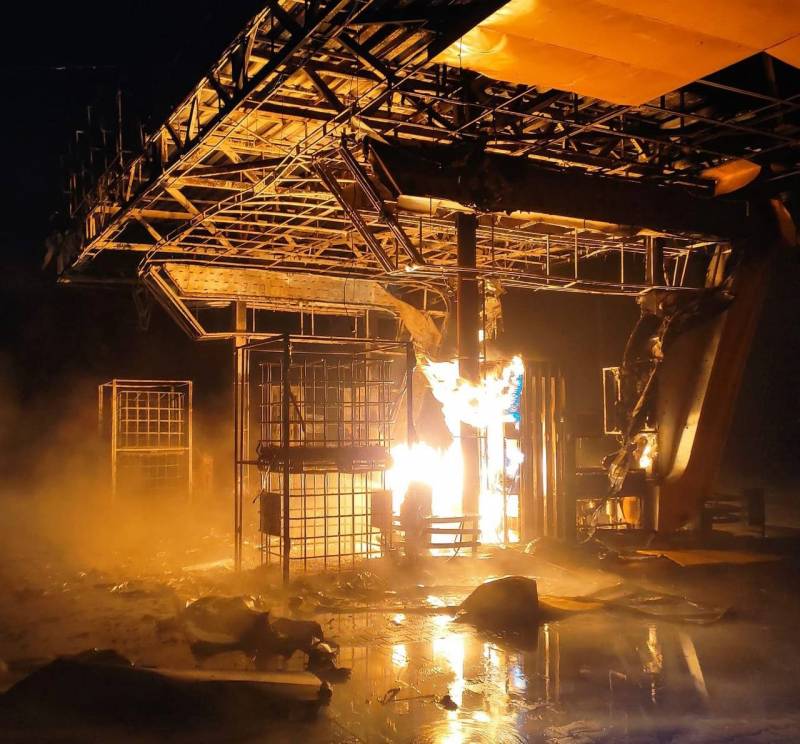 At night, several attacks were made on the locations of the personnel and on the infrastructure of the enemy. In the occupied part of the Zaporozhye region, industrial and energy facilities that are actively used for military purposes were defeated. The defeat of such objects was announced by the Kyiv protege in Zaporozhye Anatoly Kurtev.
It also became known about the defeat of a military target in Kramatorsk (a part of the Donetsk People's Republic occupied by the Armed Forces of Ukraine). The blow was inflicted on a large military warehouse, where tens of tons of ammunition were stored. As a result of the "arrival" in the warehouse, a detonation occurred. Explosions rumbled for more than an hour. The facility, which eventually burned out completely, was located in the industrial zone of Kramatorsk.
The information that strikes were also carried out on enemy targets in the Dnepropetrovsk region was confirmed. Several objects of the industrial sector and energy infrastructure were hit there. It happened in Krivoy Rog. In total, at least 6 explosions thundered, after one of which electricity was lost again in the city. It was by no means everywhere anyway, despite numerous attempts by the Kyiv regime to restore energy supply to the industrial sector involved in the repair of military equipment and the production of ammunition.