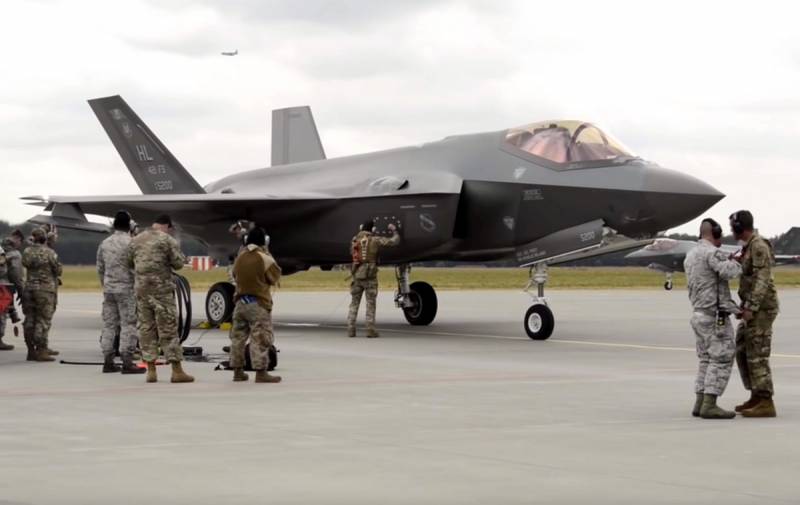 Germany has taken another step towards the acquisition of American fifth-generation F-35 fighters by allocating the necessary funds for their purchase. This is reported by Bloomberg with reference to the relevant document of the German government.
At the beginning of the month, German Chancellor Olaf Scholz, speaking at a security conference in Berlin, promised that the issue with the purchase of American aircraft would be resolved before the end of this year. Four days later, the funds necessary for this were allocated. According to Bloomberg, the Germans plan to spend a total of $35 billion on the acquisition of 35 F-10,5 fighters. In addition to the aircraft themselves, the United States will supply Germany with air-to-ground missiles and help establish ground infrastructure for aircraft maintenance.
The funds are taken from a special fund of 100 billion euros, created specifically to serve the Bundeswehr. The start of aircraft delivery is expected in 2026, the end - in 2029.
As the Military Review already wrote in one of its
news
materials, the purchase of American F-35 fighters, Berlin intends to replace the already obsolete Tornado aircraft, which served as nuclear carriers in the Luftwaffe
weapons
. Now Germany is slowly decommissioning these aircraft, decommissioning them, intending to completely get rid of them by 2025. And in 2026, the F-35 will appear, which will replace them.
In general
история
with the purchase of F-35 fighters by the Germans is very interesting. At some point, Berlin refused to buy them, despite the persistent demands of the Americans. Instead, the Germans tried to certify the European fighter Eurofighter Typhoon as a carrier of nuclear weapons by sending a corresponding request to Washington. Naturally, they refused, leaving Germany with a choice to buy American aircraft, or be left without certified fighters. As a result, the F-35 was chosen in Berlin.