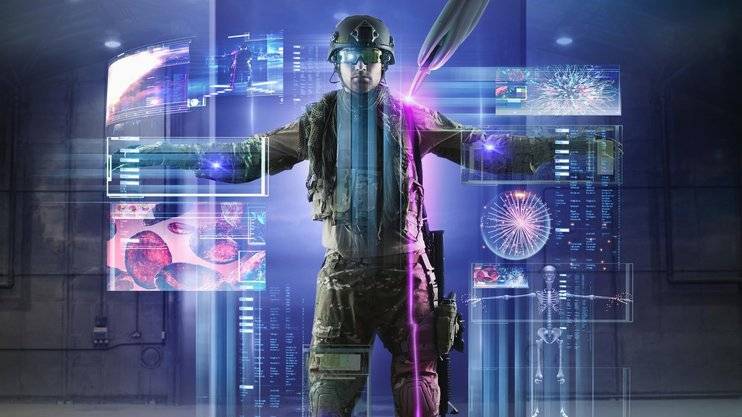 Like many in the XNUMXst century in an advanced civilization with a flourishing technology, I thought war was unlikely. At least in our country in our time, this will no longer happen. And even if it did start, then we have a lot of modern weapons that would help end any conflict in a short time with the least losses. But let's build on what we have.
As can be seen from the reports from the hostilities, photographs and videos, far from new weapons are used at the front, but locally even almost museum exhibits from the times of the Great Patriotic War. Perhaps there is a good reason for everything, which you can not say out loud, but there is one. And taking into account the fact that somehow it is necessary to fight, not quite military, but even more amateur equipment appears on the battlefields - quadrocopters.
Now they give a significant advantage in reconnaissance and surveillance. And the essence of their great popularity at the front lies in efficiency or in the fact that we can now get more information about the battlefield and, as a result, predict enemy actions, and better plan defense or assault.
How will this happen in the future?
Yes, these are all quite obvious situations, intelligence and analysis are the primary task of military units. But how will this play out in the future?
Copters, infrared, satellites, the Internet, radio intelligence, and, probably, a lot more, where the military get their information from. To what extent can the person or, most likely, the group of people who receive all this information effectively use it? All this efficiency of the human mind is exactly what we are seeing now.
This is all to the point, it seems to me that the war of the future is a war for information and the power of artificial intelligence systems. Imagine a commander-in-chief, to whom all information in real time from the same copters, satellites, social networks, radio intercepts, in different spectra, about the position and condition of his own troops with good detail, flocks.
And if our commander-in-chief is pre-trained in all ongoing military conflicts, tactics and military weapons with their capabilities?
Such a pre-trained intellect will see more in the most ordinary information than the most seasoned military man. He will be able to determine the psycho-emotional component of a fighter even in an ordinary photo or video and make appropriate decisions.
Now imagine if we let him control all our weapons on the battlefield - terrible efficiency, even smacks of skynet.
Instant detection, tracking, accurate aiming taking into account many factors and destruction of the target. When you see the whole picture, and not just a part of it, or the whole, but at each moment of time still only a part, then forecasting becomes more accurate, and planning becomes more effective.
And such systems are not just a futuristic invention, it is possible in our time, it just needs to be worked on.
And this video is one of the applications of intelligent systems: