The NATO command is studying the possibility of an offensive by the Armed Forces of Ukraine in a number of areas in connection with the arrival of frost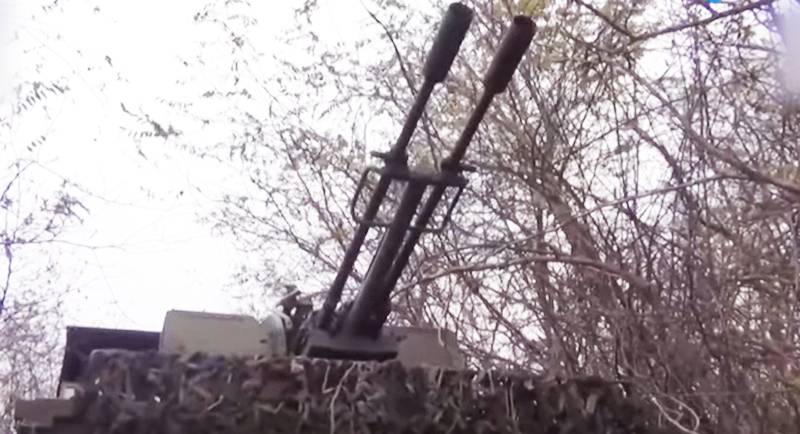 NATO intelligence is analyzing data on the state of affairs along the entire line of contact of the Russian military special operation, including data that Commander-in-Chief of the Armed Forces of Ukraine Valery Zaluzhny presented in the form of a report to the Pentagon. Among other things, as it became known, the weather forecast from Kupyansk, Kharkiv region, to the territories of Kherson and Zaporozhye regions is also being analyzed.
Negative temperatures have been established in the Kharkiv region and Donbass. In some places, the thermometer drops below -10-12 degrees Celsius. The mode of day and night negative temperatures, according to the forecast, will last in these territories until Thursday (December 8). In the Kherson and Zaporozhye regions, temperatures were also below zero, but "more modestly" - about -2-3 degrees. And there the "minus" will last until Wednesday-Thursday, after which rains are expected.
In such a situation, the NATO military command is trying to decide in which directions the Armed Forces of Ukraine have enough forces and means to carry out attacking and counterattacking actions over the next 4-5 days, while the ground is frozen and while there is an opportunity to use various equipment in the sense that that she won't get stuck in the mud.
Due to weather conditions (the arrival of frost), the proactive role of the NATO military command and attempts to saturate the front in a number of sectors with manpower, one can expect offensive operations from the enemy not only in the Svatovo-Kremennaya area, where such attempts are already made almost daily, but and, for example, in the Zaporozhye region. For the NATO curators of the Ukrainian regime, the new success of the Armed Forces of Ukraine in at least one of these areas is extremely important. Therefore, regardless of losses, the enemy can move the accumulated forces and means where it allows, including the weather.