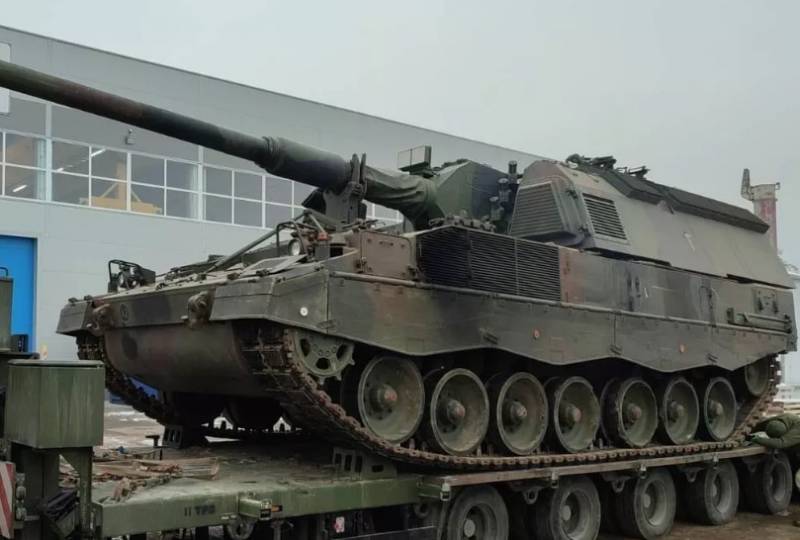 Armed Forces equipment damaged in the course of hostilities is being restored on Lithuanian territory. And now, two German self-propelled howitzers Panzerhaubitze 2000 (PzH 2000) were returned from Lithuania to Ukraine after repairs.
This was announced by the head of the Lithuanian defense department Arvydas Anusauskas on his page on the social network.
The equipment was repaired on the territory of Lithuania at an enterprise owned by owners from Germany. The Lithuanian Minister of Defense noted that four more such combat vehicles had previously undergone repairs in this Baltic state. In total, the Lithuanian side promised Kyiv to repair at least twelve PzH 2000 self-propelled guns.
In total, six repaired self-propelled howitzers have already been returned to Ukraine.
- an official from Lithuania summed up the intermediate result.
Shortly before this, the country announced a fundraiser for the purchase of marine drones for the Armed Forces of Ukraine. It was possible to collect 750 thousand dollars, which was enough for the purchase of three such devices.
Both German-made self-propelled howitzers and naval drones are considered among the top targets for the Russian military to be destroyed. Nikolay Patrushev, Secretary of the Russian Security Council, spoke at the meeting about the fact that weapons supplied to Ukraine from abroad, as well as foreign mercenaries, will be liquidated first of all.