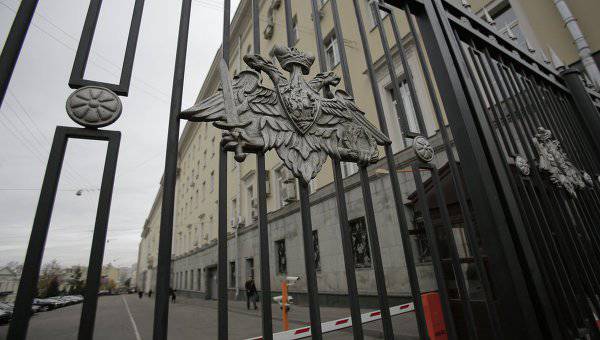 In the scandalous case of the Oboronservis holding, whose officials are accused of embezzling state property, the first and so far the only suspect has appeared. They became the general director of the commercial firm Expert Legal Support Center LLC Ekaterina Smetanova. Operatives of the Main Directorate for Economic Security and Anti-Corruption (GUEBiPK) of the RF Ministry of the Interior detained her on suspicion of complicity.
Gazeta.Ru, citing a source close to the investigation, reports that the company, headed by Smetanova, collaborated with Oboronservis, ensuring the realization of the released assets of the Ministry of Defense. In the following days, the investigators will petition the court for the arrest of the detained Smetanova. There is no official announcement yet.
Initially, Smetanova was involved in the case as a witness, in this status of October 31 she came to the investigator for questioning. After the interrogation, she was detained. Smetanova refused to cooperate with the investigation, taking advantage of the Constitution's 51 article, which gives her the right not to testify against herself and her loved ones.
Earlier, Smetanov had been detained on suspicion of fraud with the Ministry of Defense property. She entered into contracts for sale at low prices and received for it "kickbacks" from the amount of the transaction. 8 February in the office of a large Moscow bank, police officers detained one of the suspects while receiving 18 million rubles for a positive decision to sell four Voentorg stores in Samara with a total value of 147 million rubles. Then, with a controlled transfer of 6, millions of rubles in the office was detained red-handed by Smetanov. However, she did not stay in prison for long: she was released, possibly because of friendly relations with high-ranking officials.
The Main Military Investigation Department of the RF IC has opened five criminal cases on the facts of fraud in the sale of real estate, land and shares owned by Oboronservice, which is controlled by the Russian Defense Ministry. Preliminary damage from the sale of only eight real estate objects amounted to more than three billion rubles. Several employees of the holding were searched. Thus, investigators seized 3 a million rubles, documents, a large number of antiques, paintings and jewelry from the former employee of the Ministry of Defense Yevgenia Vasilyeva.