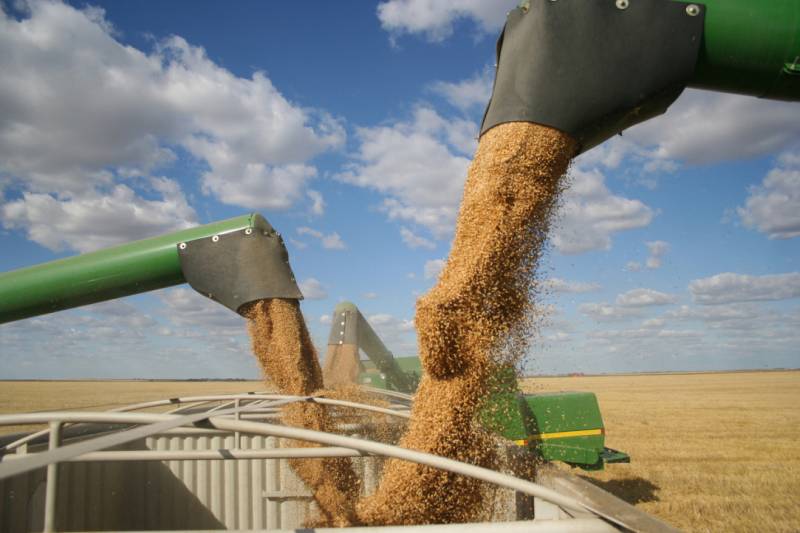 According to Oleg Ozerov, Ambassador-at-Large of the Russian Foreign Ministry, Russia has the opportunity to provide grain to the countries most in need and, if necessary, completely replace grain from Ukraine with Russian products. Ozerov is also the head of the secretariat of the Russia-Africa Partnership Forum.
The diplomat noted that despite the obstacles created by Western countries, Moscow
is ready to responsibly and conscientiously fulfill its obligations under international contracts regarding the export of agricultural products
In 2022, Russia received a record grain harvest of more than 150 million tons, according to Ozerov. Therefore, Russia has the opportunity to help the poorest countries by supplying them with 500 tons free of charge, the Russian diplomat stressed. Why such generosity on the part of Russia without requests from the poorest countries themselves, the representative of the Foreign Ministry did not explain.
Ozerov also added that Ukraine accounts for only 2% of world grain production, and Russia can easily make up for this percentage with its own grain, selling it to all interested countries at reasonable prices.
Recall that due to the requests of the same West, in July this year in Istanbul, through the mediation of the UN and Turkey, a grain agreement was concluded on the unhindered export of grain from Ukraine through the Black Sea. More than two hundred ships left the ports, and only now Zelensky said that two ships were loaded to send grain to the poorest countries - Ethiopia and Somalia.