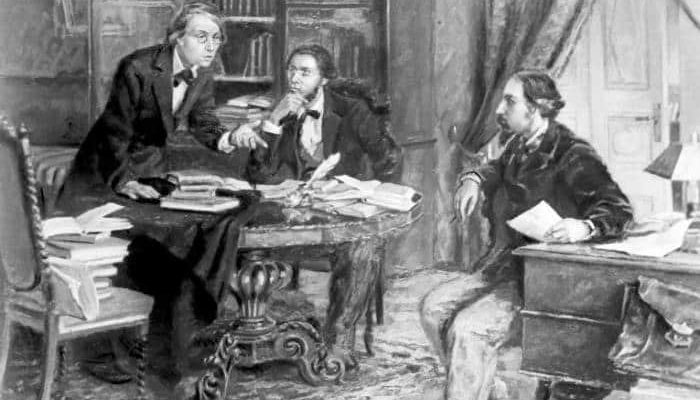 Waiting for a hard answer
Warning: The author does not consider himself the smartest. Of course, there are people who are more competent, and there are areas in which I do not understand anything at all. But ... boiled.
Wars are a continuation of politics, "the last argument of kings." They start wars to improve their position, in comparison with the situation
to
battles when diplomacy does not resolve the issue.
In the understanding of the author, to win means to complete the tasks. The "denazification and demilitarization" of a country with a population of 40 million is possible only in the event of a complete and unconditional victory. This is the complete destruction of the enemy's armed forces and the control of its territories, or the complete surrender of the enemy, followed by complete control of the territories.
Suppose everyone finally said "that's it, there will be no more of your Ukraine, Russia is not negotiating with terrorists. Only complete capitulation and subsequent trial" (which is logical, since Azov is a terrorist organization banned in Russia, part of the Armed Forces of Ukraine, and the Commander-in-Chief of the Armed Forces of Ukraine is Zelensky, then who is he? The main terrorist).
Surprisingly, after almost a year of SVO, the deterioration in the standard of living, after losses, sanctions ... Russian people, of those who are not brainwashed on the topic of a world with pink ponies, want only one thing -
hard
response to any encroachment of the enemy. And they receive "gestures of good will" and hints at negotiations.
What are we trying to do? Show that we are weak? Maybe our people
suddenly
concerned about the opinions of other countries and their populations? Rave. Russia must act in the interests of its people. He, according to the Constitution, is the only holder of power in the country. And he is now under Ukrainian shelling, how do you like that? In his interests are gestures of goodwill, the opinion of Germany or Poland, or a blow to the enemy?
So the first thing is to say that everything is a question of Ukraine
not
is being discussed. She won't be anymore. Russia recognizes Ukraine, for example, as a terrorist state.
He does not shout about the criminal regime, about the national battalions, about crimes ... But he says that's it, there are no more negotiations, the issue is closed. For the murders of Russians will have to answer
all
guilty.
И
makes
this is real. In politics, as in any negotiation, those who do what they promise are valued. Instead of retreating and showing "gestures of good will."
Israel and the US are respected for having power and are not shy about using it. They said they would strike at Iraq, at Syria - and they did. Now Turkey is engaged in the same strengthening of authority.
And we, apparently, are busy sponsoring Europe, which supplies Ukraine with everything it needs? Providing gas and electricity, Lithuania, for example, that yapping and yapping. Very interesting, of course. Big politics, big trade. It's a pity the price - the lives of our boys.
Ideology
Second, the question is ideological.
In addition to the fact that people still need an idea, what are we fighting for? Why are we a separate state? AT
whose
interests? Are we together or are we each for himself and for his home? (
Here is more
about the author's opinion about the future Russian ideology and attempts to bring Ilyin and traditional values ​​under it. In short, you need to do something new, and the suffering in tsarist Russia should be stopped, and urgently, you can suffer until 1905).
That's how we
together
? Then take on the oligarchy. And how to distribute iPhones to enemy mercenaries and the Nazis, so they are great, but I haven't heard anything about deliveries to the front. And some of them talked about the article, but still do not sit. Enter already martial law across the country. Add that during martial law, for large businesses that do not work directly for the state defense order, all profits (75–90%) (not to be confused with income) go to the account of a special military fund. And this fund should be directly managed by ... oh, in theory - the top management, as in the USSR.
In theory, the Ministry of Defense, but the Ministry of Defense and the military-industrial complex are two completely different things! They are trying to milk enterprises with production at cost, the second - to somehow milk the MO in order to at least make competitive salaries a little and ensure the fulfillment of orders. And for this, sometimes you need to expand the machine park, update it, assemble production lines ...
And we have Rostec's "crisis managers"
go bankrupt
and sold at auction, for example, an artillery factory. How is this even possible? For the amount of his "debts", drawn from 30 million rubles of debt (9-15 billion), you can completely renew it.
But I'm serious, don't want a repeat
stories
Russia: the first to fold are the oligarchy. Who owns 90% of the resources and capital in the Russian Federation? Yes, to manage such a flow of funds, we need to think about how to get the military-industrial complex to give what the military needs, and the military to understand that they need drones, thermal imagers, etc. So far, I can't say for sure - they'll figure it out. Because only Prigozhin comes to mind, since Wagner PMC really works and uses new products.
Again, about the idea and ideological issues.
War in whose interests? Russia? Russia is its people. So appreciate their lives! Do not scatter them and worthy people. The man worked for Russia, believed her, and he was put behind bars on a strange case - so figure it out, keep track of such situations - they should not exist!
Does a person produce unique high-precision rifles in Russia? What are the checks during the database and spokes in the wheel? What kind of sticks at customs in the LDNR, and then - in Russian-Chinese? This is a matter of reputation, trust in the state, in the fact that it is able to perform its functions. A matter of honor. Talk to people, talk, don't brush it off, we all live in the same country.
The same with combat missions - you must do
all
in order to bear minimal losses, to quickly rescue the wounded, so that those who suffered feel worthy, and do not turn into disabled people in the subway with a box "help whoever can."
And this is really teaching personnel, training, preparing them for battle. Equip, heal. Take care of the people, government and commanders! They trust you with their
life
. They are her
risk
.
Of course, it is not the committee of soldiers' mothers who should be in command in the army. But!
The "efficiency criterion" of the commander (management) is the fulfillment of the assigned task with minimal losses. If for some reason the operation did not go according to plan - the plan is crap, someone messed up. Any mistake has a first name, last name, patronymic. It is clear that it happens that the enemy turned out to be more cunning than an ambush. But not 4 times in a row.
For criminal acts, for negligence that led to the death of personnel, commanders must answer with their heads. commanders
any
levels. With criminal cases, with penal battalions - privates.
And if you want the support of ordinary people - do it
loudly
. Do not hide the names of the perpetrators and the verdict. And not quietly, quietly, somewhere they were dismissed or fired, according to rumors. Look, what about the Commander-in-Chief of the Black Sea Fleet? To remove it, it was necessary to drown the flagship
fleet
(by the way, they don't make these anymore, but out of the entire great heritage of the USSR, there are 3 cruisers, 1 aircraft carrier, and this
all
full-fledged attack ships of the 1st rank. How a non-combat-ready ship ended up in the database zone, with conscripts, in the zone fired by the enemy, during the exercises a year ago, and
one
- a question requiring investigation), the latest tugboat, several boats ... And get hit at the headquarters of the Black Sea Fleet. And we don't know if he retired or was promoted.
Cinema
Very important moment
film propaganda. While the databases are going, collect the accumulated video material from the military correspondents, from the units. Set up your own cameras. Now
whole
The Cinema Fund should be engaged in documenting the crimes of the Ukrainian regime and the exploits of our fighters. Write down
real
plots for films, select video material. And already here to do
cinema
. Real, good. With meaning, with truth, with motivation and normal characters.
On the part of a soldier - who on February 24 was thrown from the exercises to another country, having opened the red package of the order. And who does not believe in propaganda himself, but then he himself will see the crimes of the enemy. Who is in the same trench with the Donetsk people, and they say to him: "Dear, you are not with them, you are visiting me. It was they who came to me before, BMP crushing people in Mariupol. It was they who killed simply for the Russian language. And you came to visit me as a neighbor, as, I hope, a future brother, if God grants to live until the referendum. Who saved civilians in Mariupol, who fights not to his house, and not to his brother's house
arms
war has come. And in the house of the enemy. For the truth. For justice. For those who are waiting at home, or for the love of a saved girl.
In fact, the director, screenwriter and the Balkan Frontier team in general would be here, that's who
can
film it, and with the right music.
From a civilian in Donetsk. How he lives under siege, as in besieged Leningrad for many years. And he doesn't leave. Because it
his
Earth,
his
house. How he fought in 2014–2015 and became disillusioned. As he now believed, for the last time, again - because "resistance lives on hopes."
From our tankers. In our country and in the CIS, how many people caught fire "
Tanks
when did the game come out? So show them the reality from the tank. Make an advertisement for our weapons - T-90m, T-72b3, T-80BVM, "Armata".
The pilots (both fighter and attack, and helicopter, and transport, and medical) already have a carriage with a cart of heroic stories and aerobatics, which no TOP GUN has ever seen. And there is a video too. And not about the Nebo restaurant, the movie should be made, but about these boys. That they howl incredibly, no matter what, for wages and conditions, because they live
the sky
because there is such a profession - to defend the Motherland, and this is the best job in the world.
Special forces, sailors on boats and in the marines (Struna, etc.) - Russia has many heroes. Many worthy sons of the Fatherland. While these heroes are alive, while the memory is fresh, perpetuate the memory of them.
As an example of good work, I also recommend (if cinema and propaganda figures are brought here) Grishanov. A person has problems with his voice, with rhyme in poetry, but the video sequence and thought are incredibly well matched.
A separate low bow to songs that are worthy of a movie. Anisimov, Kalinkin, Marshal, Plamenev, Chicherina, Yuna.
This is also the place to make and mount videos using our new technology. This is also an element of propaganda. More details will be below.
Need yesterday and urgently
The Defense Ministry and the military-industrial complex should be seated at the same table. If you want - lock them up for a week in the Kremlin, if you want - in the Duma. We need not bullshit and OCD, we need yesterday and urgently. What do I need to do? Whom to buy? Who to nationalize? Who to shoot?
For example, that the production of the Pantsir-M complex is 1-2 sets per year? Make 20, re-equip existing ships of projects 22800, 20380 on them. 21631 - consider what you need, a kit with controls and BC fits in - push it in instead of what is. Kick shipyards and repair factories. Let them shove
urgent, right now
. Not "OCD, blah blah blah." BUT
module
(of the same type), into the ship
of
the same project
same
as on other ships of the series.
By high water (end of February) should be ready
all
who can replenish the Black Sea Fleet by passing through internal channels (it's not a fact that 20380 can, although gateways will allow, judging purely by size).
Including - they must go to sea and
shoot
for low-flying anti-ship missiles and UAVs. And learn to hit. Learn to fight for the ship, and not like with the fight for survivability on the Moscow GRKR, judging by the photo.
During the same time, if suddenly they haven't been cleaned for a long time, clean the Volga-Baltic Canal with scoops, prepare pontoons for corvettes.
But imagine, on BF
four
corvette, which are equipped with the Redut air defense system (range up to 50–150 km). There are difficulties with radars, it seems like, but once adopted, should it work? A-190 can work on drones? Yes! Can AK-630 be replaced with Pantsiri? Yes, everything is possible if desired. And another 22800, one of which is already equipped with Pantsir-M, and 3 more can be installed. And another one at the Black Sea Fleet, still will not pass the acceptance and will not be included in the fleet. By the way, the only ship in the Black Sea Fleet, except for the decommissioned experimental one, "from Pantsir-M." And where is he when he is needed?
UAV - what, we are not able, as in China, to assemble a drone from foam, cardboard, composites? In the power! Pour funds into production, into private traders with their own production. How many 3D printers are there in the country? Find owners, issue technical specifications and print drones for money, equip them with engines and a head already in place, after acceptance by the quality control department.
We have enthusiasts who make cool drones, on their knees, but maybe you sponsored them somehow?
And what about the production of shells? Covers the daily consumption of BC? Warehouses of the USSR are not made of rubber, and trunks are needed - there is such a thing as shooting trunks (hello to the bankrupt Motovilikhinsky factories). Have you already handed over, maybe, drawings and models of shells, with tolerances and GOSTs, to private traders? Or maybe the available capacities will be enough, and the shells will be ideally weighed and produced?
Deliveries to the army - modern remote sensing systems should go to rebates. Including -
side screens
with DZ. I understand that now the number of equipment is replenished with everything that is, but from
new
, and not from warehouses, T-90M and T-14 level vehicles should go. Yes, from warehouses - take the T-72, bring it to the level of the T-72B3, with maximum protection. But T-62M?! Even without a normal DZ? What next, T-55, T-52 will we get? Excellent cars, but in the forehead 240 mm, which not a single remote sensing can save from OBPS. And perhaps some remote sensing will save you from RPGs, but are you sure about this? But there are no remote sensing on the sides, there are no normal screens. And according to the video of captured equipment of the RF Armed Forces, with remote sensing
big problems
.
About T-14, T-15 TBMP, Kurganets, Derivation-Air Defense. Technique for years (7+ years since 2015) rides on tests. And where is her final test - in battle, when she is so needed and when there is a free training ground?
Does the tech work? So test it, take into account the experience, NWO, until it is put into service! Vaughn, again fighting in the city, again it is necessary
break
direct fire at home, as in Berlin, and the Acacias are working. This means that a tank with a 152-mm barrel (there is a video of direct-fire self-propelled guns in Mariupol), 30-mm or at least a pair of 14-mm machine guns (as on the T-10) and circular assault armor from RPGs is needed, with access from behind through the ramp quickly the whole crew? Needed! With an assault body kit - with a blade, with bars and enhanced protection? Very needed.
Need TBMP?
Very
. Both with 30-mm and 57-mm normal long barrels, and with an evacuation compartment.
57-mm, 30-mm with fragmentation shells with a programmable fuse (or radio fuse) is needed?
Incredibly needed against
UAV, against infantry in the trenches, in buildings.
So test at the front.
Take 4, 12 "Armat", check in the field. Test the T-15 in the city. Yes, keep cover and evacuation groups on the way, yes, work with safety net so as not to lose the latest equipment. But only trials in combat will show what it is made of. At the same time, set up an ambush for the enemy - it will definitely climb, when we go, what has come to him, "respected partners" will let the meat go.
And by the way, there will be excellent video footage of the use of this technique (attract drones, put cameras on the equipment) and evidence of its participation in the database. It will be possible to make such promotional videos - and after all, UVZ has already done, however, for some reason removed from Youtube (
couldn't find the originals
), video in the style of Rainmetall, it was great, cool ad for the T-14. It is short videos and cuts that make super advertising.
Dear MoD, how about helping the military-industrial complex earn orders for years to come, and get yourself new equipment proven in battle? If anything, on the T-14 at UVZ there is a separate line, the plant almost went bankrupt, having invested in production and never received the promised order.
Both old and new equipment also needs to be filmed, made videos, and thus advertising. The people will cope on their own, so give them video materials, let them shoot. It is important! Won,
have already done
– and it worked out well!
About the army
Now about the army itself, not about the military-industrial complex.
Point one.
Open known military operations, charters (to be honest, I don't have them on hand, but really
nowhere
the next order of goals is not written, at least a few points are missing).
"The list of targets for the first strike, in order of their importance and the sequence of elimination:
a) communication;
b) Air Force;
c) air defense, radar detection and warning systems;
d) GKP (main command posts), both military and civilian;
e) light (power supply systems) - de-energizing the enemy;
f) violation of communications (railway communication, bridges, roads, Internet, telegraph) "and further down the list ...
Point two.
Open the economy, statistics, and see how much 1 day of war costs with an average consumption of BC. Think. Open calendar... Reflect. Put the calculator to your nose and come to the conclusion that it is better to spend 10 times more in just 10 days than to arrange such a CBO for 9+ months.
Point three.
Look, again, at all military operations, at modern methods of warfare (nothing has changed globally since the time of Suvorov) and, having provided and prepared logistics, arrange what the Soviet army was able to arrange in 1943-1945, the German one - in 1941 Suvorov to the Turks and the French. Namely: to beat the enemy where he is vulnerable, and not to gouge his forehead into the fortifications. Bypass it, cut it into boilers. How long can a unit fight without the supply of ammo, fuel, food? Surround them with motorized rifles and tanks, thresh
aviation
and artillery, do not storm the fortifications in the forehead. What is needed for this?
Aerospace Forces - the conquest of real air superiority over the whole of Ukraine.
If anything, the Russian Aerospace Forces still has 400+ modern fighter and attack aircraft. And it is possible, having studied the conduct of large-scale operations like "Desert Storm", to work out the interaction of AWACS, electronic warfare aircraft, reconnaissance, prepare a "distracting" group, the main strike, 10+ sets of ammunition and fuel for them and arrange a local branch of hell in Ukraine.
1.
Preparation, development of interaction (including taking into account the experience of the NWO of the first days).
2.
At X-hour, raise reconnaissance and electronic warfare and send along the border, declare a no-fly zone, if it is still flying.
3.
Launch the drones in the first and second wave.
4.
Destroy the reacting air defense and air force with a diversion group, covered by electronic warfare aircraft in its composition, and the main group.
5.
Consistently strike at key communications facilities, radars, air defense systems for two to three days, ensuring a real gain in air supremacy. Yes, perhaps at the cost of even a dozen boards - but complete, total!
6.
Constantly keep in the airspace: AWACS, other reconnaissance aircraft, on-duty groups of aircraft for
immediate
response. If we have 120+ Su-34s, is it possible to arrange an endless carousel of 10-20 aircraft? With complete air supremacy, it is possible to ensure the operational defeat of the enemy from safe heights (rather than hanging around in the MANPADS zone). To be honest, I am not aware of the opposition to the enemy's AWACS and reconnaissance UAVs over the territory of the same Poland, but can something be done? To occupy them with something more interesting, to scare them off with an "accidental rocket launch".
7.
Congratulations! You have just cut off air supplies to the enemy, made reconnaissance more difficult, and finally you can use aircraft, as planned, with holy iron, carpets. Although it is better, of course, to remake fabs into cabs cheaply and angrily. And it's better - like the Americans, generally planning bombs for 40 km, yeah.
Land units: Prepare! Units should have a clear plan, simple and flexible. There must be a connection
each
a soldier in a unit must know: what, why, where and why (Suvorov bequeathed, well, if anything). All formations that are not directly involved in the database on the front line now must prepare - check equipment and equipment, provide fuel and ammo, personnel rest and training, with training, with working out movement and interaction with neighbors.
Oh yes, you need to compare the real strength of the enemy, open tutorials and ensure the accumulation of the necessary numerical superiority in the breakthrough areas on day X. Given the intelligence of the entire NATO, of course, this is difficult. Undoubtedly! But nothing is impossible. As well as there is nothing impossible with the number.
Yes, the RF Armed Forces cannot provide large-scale, one-time mobilization. But this is not necessary. Set a "critical" figure for the economy. And call until it reaches 10, 50 thousand per month. Really? More than.
Mobilized and conscripts should be used in the database, in my opinion, of course! True, as well as it is not clear where the 1,9 million wandering around (minus the Aerospace Forces, Navy, Strategic Missile Forces, support units) of the RF Armed Forces (as of 2021). The control of the occupied territory is also a responsible occupation, and its
necessary
set.
How (suppose) to mobilize normally? Establish training centers in cities. Volunteers - ok, they sign documents that they will go to the NWO. Mobilized to get to the required number, form a training group (say, Fri-Sat-Sun, notifying employers - it will also be easier for him, he will know in advance that the person is leaving, and the employee will be able to prepare a replacement). Quietly pass a medical examination, reject those who are unfit for health, family reasons, etc. To pay extra 15 thousand a month to people - as an example, yes.
For some reason, there is a suspicion that it is possible to show how to use medicine, how to shoot - without bothering with the placement of a large number of people, with army drill and so on. Even coordination can be worked out. Even pass the standards for shooting and training. And only then - to send people to parts where they finally coordinate, issue all uniforms and weapons and send them to the database zone. During this time, the commanders and rear servicemen will be able (I hope) to organize uniforms, camouflage coats, potbelly stoves, shovels and other things necessary for the life of the unit? Knowing the number, term, not bothering with working with drugs for some time - while the instructors are working, and, for example, the administration provides transportation to the shooting range?
Fleet
Now about the fleet...
All ships that have undergone air defense modernization -
transfer to the Black Sea Fleet
. Raptors, 22800, 20380 - everything we can channel. These are ships from BF, SF.
To ensure the security of ports - to conduct patrols, protect the naval base. I wouldn't be surprised if during the attack on Sevastopol there weren't even booms and nets. And that they were not finalized taking into account the performance characteristics of the drone that washed ashore near Sevastopol a month earlier.
Allocate the Black Sea Fleet helicopters and UAVs with constant control of airspace and water. This can certainly be transferred from all over the country, including from other parts of the fleet.
Why are 20380 needed? In order, together with 11356, to provide the fleet with access to the sea and protection against attacks by anti-ship missiles and UAVs. So that in case
really
be able to block a grain deal (which is absolutely unprofitable for us, we have released powerful levers of influence). Only a surface ship can provide stopping and inspection of ships. Dissenters - to drown, contraband - to confiscate along with the ship. At the same time, we will replenish the stock of dry cargo ships in the Russian Federation.
In case of counteraction by NATO fleets, to provide for the installation of mines from submarines near the exits from the straits and near Ukrainian ports. Soviet mines, oh, and who did it ...
Conclusion
Exhaled. Summarizing...
Certainly, something must be done somewhere. And there are units where there are enough shovels, thermal imagers, experience, where the equipment is in good condition, and the commander is dad. But it needs to be done systematically. And for this you need clarity and clarity of the leadership course, and not "Let's go! Oh, turn around, forgot ... or let's go ... ". We need the mobilization of the whole society, and not so that somewhere there is a war, and somewhere in the clubs young people hang out, burning money. Or instead of a missile cruiser, another yacht is laid during the war.
PS
An example from the video of the T-90M, the fact that once the defense industry was already assembled at the top, the fact that the media (including TV) began to realize that this is a war, and either we or we are happy. Shows that awareness is slowly coming. But it was supposed to come on February 24th. And the production of the same shells should have been actively started two years ago, yeah ... Good luck to everyone.