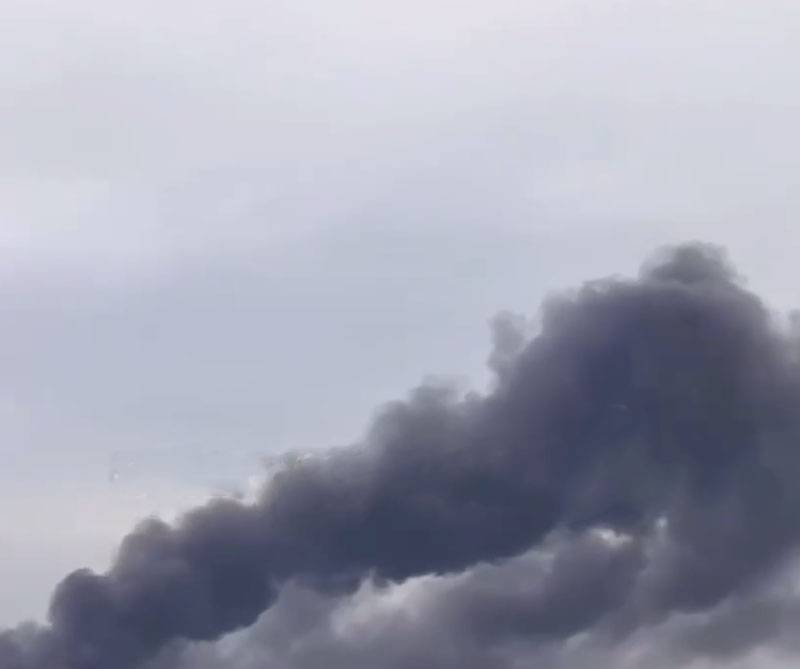 Information is coming in about a new series of strikes against the Ukrainian rear. Information about "arrivals" on objects in Dnepropetrovsk, renamed the Ukrainian regime in the Dnieper, is confirmed. In one of the districts of the city, several "arrivals" were recorded, as a result of which strong fires broke out. At the same time, it has not yet been reported whether these were missile strikes or whether strike drones were used.
In addition to the Dnepropetrovsk region, an air alert was announced in the Poltava region, as well as in the part of the Zaporozhye region occupied by the troops of the Kyiv regime.
According to the latest information, several industrial facilities located within the city limits of Dnepropetrovsk were defeated. These objects were actively used by the enemy for military purposes.
Ukrainian groups on social networks are actively retouching the places of destruction, which once again confirms the fact of causing damage to objects that definitely cannot be attributed exclusively to civilians.
Against this background, there is a real trading boom in Ukraine for generators. The government said that they introduced customs benefits for their import. However, the number of generators does not cover even a tenth of the needs of trade and services in Kyiv, not to mention other cities and regions of Ukraine. Announcements about the sale of gasoline generators in Lviv appear on the net, and the prices for an ordinary household generator can be 7-8 times higher than those that were a couple of months ago.