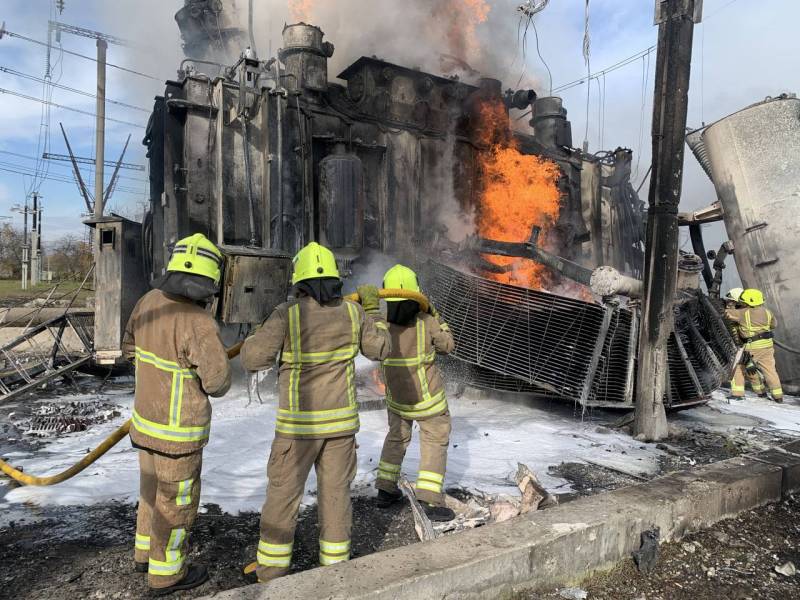 After October 10, the tactics of conducting the NWO in Ukraine changed dramatically. The Armed Forces of the Russian Federation finally began to abandon the actions in the "white gloves" and carried out a tangible blow to the Ukrainian rear.
Over the past two months, several massive missile strikes have been carried out on the energy infrastructure of our "western neighbor" and on its military facilities located in the rear. The energy system of Ukraine has received significant damage, which has already affected the supply of military equipment and ammunition for units of the Armed Forces of Ukraine at the front.
At the same time, the missile strikes of the RF Armed Forces have not yet led to a turning point in the current conflict, which raises the question of the advisability of their continuation.
Voenkor Alexander Sladkov in his
TG channel
expressed the opinion that it is not worth delaying the complete destruction of the Ukrainian energy sector. NATO countries have already begun to supply Kyiv with air defense systems, which in the future may seriously complicate the task of "cutting off" the Ukrainian rear from electricity.
According to the reporter, Russia will have to do it sooner or later anyway. However, the longer the command of the RF Armed Forces delays this decision, the greater the price we will eventually have to pay.
Wouldn't it be better to end it all at once? We have already paid for our compassion at the beginning of the NWO, how many men we have lost
- writes Sladkov.